Co-Founder of Record Store Day's Atlanta Store Expected to Close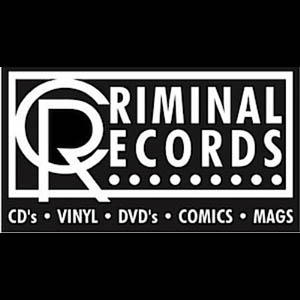 Criminal Records, one of Atlanta's largest independent record stores, is expected to close as soon as November. The store's owner, Eric Levin confirmed that the retailer, which owes a sizable debt to the IRS, is planning on liquidating its inventory. Levin is pretty active in the record shop community; he's one of the co-founders of Record Store Day, the founder of the Alliance of Independent Media Stores, and his name even appears on that letter from independent retailers to Jay-Z and Kanye West.
"What has happened is what's happening across America: It's a downturn in the economy," Levin said. "It's not because Jay-Z sold his record at Best Buy only or because iTunes is popular. Those are just parts of the story. Comic books are expensive, toys are expensive, and [they are] unnecessary to get through the day. "
The retailer sells vinyl records, CDs, t-shirts and comic books, and has hosted in-store appearances by acts that include Yo La Tengo, Foster the People and Mastodon. Criminal Records opened in the late '80s.
"Maybe somebody wealthy will come up and can say 'You know what, this is important for Atlanta, what do you need to do what you do?'" Levin said. "And doing what we do is so much more than selling records and comics. I'm pretty proud of what we've done over the past 20 years, with fun concerts and Record Store Day. We try to participate and not take, and I think there's value in that."
But the store isn't going to give up without a fight. Levin said Manchester Orchestra already reached out to help out the store. Artist Ronnie Land, whose art is featured in the store and designed a t-shirt for Criminal Records, has offered to design an new t-shirt and poster to be sold for the store. Orange Amplifiers is also organizing a benefit concert in support of the store.
"We're certainly getting a lot of incredible support from the artist community and the Atlanta community," Levin said. "Manchester Orchestra reached out immediately and offered a live in-store recording to be sold. We've done a fair amount of good in our community. Maybe the community will rally. I hope that people want to be a part of a rescue attempt."
Check out the "Save Criminal Records Atlanta" Facebook page—which already has over 2,400 "likes"—here.
Got news tips for Paste? Email news@pastemagazine.com.
Others Tagged With