Dark Knight Rises Rumors Continue As Gordon-Levitt Speculated to be Robin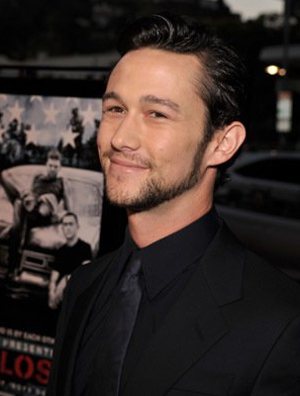 Mystery continues to shroud Christopher Nolan's The Dark Knight Rises. Most fans were satisfied with Bane and Catwoman as villains. There was a little backlash about Anne Hathaway's Catwoman costume, but remember when we all thought the first photo of the Batmobile was a joke? Most people have settled down and are now trying to steal a glimpse and figure out key plot points. One of the biggest question marks is Joseph Gordon-Levitt.
Nolan brought on Gordon-Levitt to play a "beat cop" leaving many to question why an actor of his caliber would merely play a minor cop role. Rumors are abound that the (500) Days of Summer star will play the Riddler or Alberto Falcone. They say the beat cop is merely misdirection. Now the blogosphere is up in arms with a recent leak claiming that Robin will appear in the last film of the trilogy.
Robin? The character Nolan said he'd never include in his trilogy? The side-kick that Batman himself said that if the Boy Wonder appeared he'd break his contract? Seems so.
The rumor started on a Super Hero Hype message board, but has quickly gained steam. Here's a snippet of the post:
So I started a new job in downtown Pittsburgh on Monday near Smithfield St. For those that know Pittsburgh, they filmed here and on Cherry Way, which I have a view of from my office window. At the corner of Smithfield & the Blvd of the Allies, there is a small comic shop.
I went in for the first time yesterday and started talking to the guy who runs it, and he was telling me about some of the crew who came into the shop. This is what he told me:
He said that a weapons prop crew member was in the shop talking about the filming, and said that ROBIN WAS BEING INTRODUCED IN THIS FILM.
I repeat, he said that ROBIN WAS BEING INTRODUCED IN THIS FILM.
No word has been released from Nolan's camp or the studio itself. This comes months after it was reported that location scouts were looking for Robin's secret hideout.
Got news tips for Paste? Email news@pastemagazine.com.
Others Tagged With