Kickstarter Pick of the Week: The Crisis of Being Dr. Adam Porter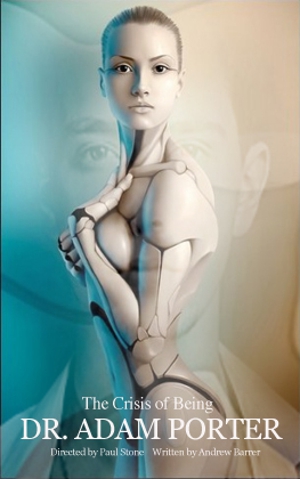 Every week Paste brings you a Kickstarter project that's worth your time to explore. Kickstarter, as most of you know, is the crowdsourcing site that helps creatives find funding for their projects. In addition to giving donors the satisfaction of helping bring those projects to life, it also gives them the opportunity to earn production credit, advance copies of films and albums, and other fabulous rewards. You can, of course, learn more here.
This week's Kickstarter Pick of the Week comes from friend of Paste and Ridley Scott protege Paul Stone, who you last met in this Paste profile, where he discussed his films The Prince of Elizabeth Street and The Boombox Project. He's currently raising funds for his new film The Crisis of Being Dr. Adam Porter, and it sounds like a doozy. In a computer-age twist on the Pygmalion myth, a researcher has created the perfect artificial woman. Perhaps too perfect.
Stone sees echoes of an even older story. "The film is quite literally a postmodern take on the creation myth," he says. "In the film, Christian Goldman is a tinkering god, much like our Judeo-Christian image of God the Father, while Adam, created in his father's image, is experiencing a crisis of faith while being forced to play 'creator' with the woman he loves. The overarching idea is that sentient beings feel a need to charge forward, to progress, while simultaneously feeling an intense anxiety about the meaning and purpose of it all. My opinion, and one of my greatest fears, is that an advanced robot would be no different."
You can see Stone's introductory video below, and check out the project here. For only $5, you earn a "Special Thanks" in the film credits. And $5000 will get you an Executive Producer credit, along with an extensive collection of other premiums.