Starz To End Existing Deal With Netflix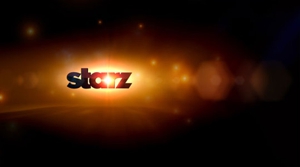 For the last three years, Netflix and Starz have teamed up to bring new films airing on Starz to the Netflix Watch Instantly platform. But at the end of February, the partnership between the two companies will no longer exist.
Apparently not happy with Netflix's changes in pricing strategy, which begin today, Starz will not renew their partnership. Anonymous sources have said that Starz was offered over $300 million to renew, but Starz wanted their own premium pricing model.
The new Netflix model will change the way Netflix does pricing by splitting up its membership into two different charges. Members can pay $7.99 for one DVD rental, $7.99 for streaming service, or $15.98 for a combination of the two.
Starz has brought such hit movies, such as Disney's Toy Story 3, Tangled and Alice in Wonderland, as well as Starz original television programs like Spartacus and Party Down.
Got news tips for Paste? Email news@pastemagazine.com.