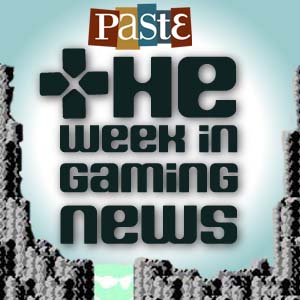 Our round-up of notable news from the world of gaming for the week of September 12, 2011.
• Square Enix has announced that a number of classic games, including Chrono Trigger and Final Fantasy I and II will be coming to the iOS and Andriod platforms.
• Additionally, Square Enix announced that an HD Remix of Final Fantasy X will be coming to PS3 and PSVita.
• Check out 20 minutes of The Elder Scrolls V: Skyrim gameplay.
• A domain registration hints at a sequel to Final Fantasy XII-2, titled Final Fantasy XIII-3.
• Microsoft has announced that Xbox Live will be included in Windows 8.
• A mandatory PS3 update has removed PSN users' right to file a class-action lawsuit.
• G4TV has launched a new show titled G4 University aimed at teaching viewers how to get a job in the videogame industry.
• Portal is free on Steam until September 20. Get it now. Seriously. Right now.
And from Paste's own news coverage:
• Gamestop has plans to launch its own gaming tablet.
• Check out the first trailer for Max Payne 3.
• Live TV is coming to Xbox 360 by the end of the year.
• Jeffrey Matulef reviewed El Shaddai: Ascension of the Metatron.
• And finally, David Raposa reviewed Kingdom Rush for the PC.
Got news tips for Paste? Email news@pastemagazine.com.
Others Tagged With