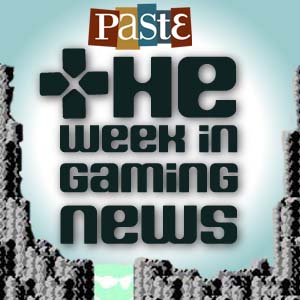 Our round-up of notable news from the world of gaming for the week of September 19, 2011.
• Star Wars: The Old Republic finally has a release date: December 20, 2011.
• Players of the online game Foldit have helped crack a viral protein that has baffled scientists.
• Diablo III has entered closed beta, and is set to launch in early 2012.
• The Mass Effect movie has been greenlit, but without Seth Green reprising his role as "Joker."
• Chrono Cross and Final Fantasy: Origins are coming to the PSN.
• A prerelease version of Minecraft 1.9 is now available.
• Copies of Assassin's Creed: Revelations on the PS3 will include a copy of the original Assassin's Creed.
And from Paste's own news coverage:
• Netflix has rebranded its DVD delivery service to "Qwikster," a service which will include videogame rentals.
• Richard Clark examined faith and religion in El Shaddai: Ascension of the Metatron.
• Brian Taylor reviewed Bloodrayne: Betrayal.
• Rob Zacny and J.P. Grant reviewed Warhammer 40,000: Space Marine by way of a letter series.
Got news tips for Paste? Email news@pastemagazine.com.
Others Tagged With