Alec Baldwin Discusses Departing From 30 Rock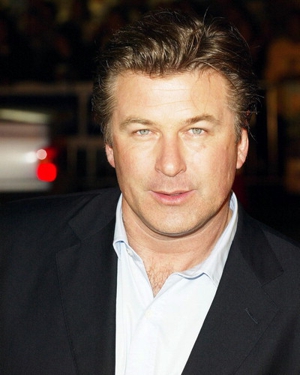 Last April Alec Baldwin stated that the upcoming season of 30 Rock would be his last. This was followed by a statement in August that if he did leave the Emmy Award-winning sitcom that the show would likely continue, and he had high expectations that Tina Fey could carry the show without him.
The two-time Best Actor in a Comedy winner's contract is up at the end of the upcoming sixth season of the sitcom, but he reinforced that he is still uncertain about his future as Jack Donaghy. "I might [return]," he said to the Hollywood Reporter. "I wouldn't want to prevent them from having another year, because they're all my friends and they've been good to me. Maybe I would do a piece of the year. But I really do want to move on to other things."
Rumors for what he will do after his tenure on the show is over have circulated, but he cleared some things up. Baldwin will work on a New York public radio show, which will be available via podcast, starting Oct. 24.
The actor even clarified his statement about wanting to go into politics. "I have to finish what I'm doing now and separate these two parts of my life," he stated. "I haven't really formalized that. It's like the difference between going to Jon Stewart and Jim Lehrer. The jokes have to stop; everything has to be on the record."
30 Rock is set to return to NBC in January 2012.
Got news tips for Paste? Email news@pastemagazine.com.
Others Tagged With