London Philharmonic Orchestra To Release Video Game-Themed Album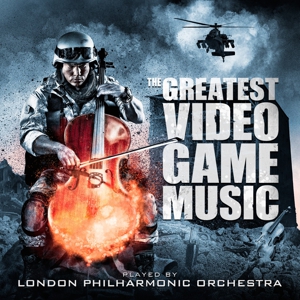 There have been countless YouTube videos of musicians covering the themes from video game classics Super Mario Bros. and Zelda to modern hits like Halo and Call of Duty. Now the London Philharmonic Orchestra has turned those 8-bit tracks into full-fledged classical orchestrations.
The Greatest Video Game Music will be released on Nov. 8 and will feature 21 songs. Check out the entire tracklisting and listen to LPO's version of the Call of Duty: Modern Warfare 2 theme below.
1. Advent Rising: Muse (Composed by Tommy Tallarico, Emmanuel Fratianni, and Laurie Robinson)
2. Legend of Zelda: Suite (Composed by Koji Kondo)
3. Call of Duty – Modern Warfare 2: Theme (Composed by Hans Zimmer)
4. Angry Birds: Main Theme (Composed by Ari Pulkkinen)
5. Final Fantasy VIII: Liberi Fatali (Composed by Nobuo Uematsu)
6. Super Mario Bros Theme (Composed by Mahito Yokota and Koji Kondo)
7. Uncharted – Drake's Fortune: Nate's Theme (Composed by Greg Edmonson)
8. Grand Theft Auto IV: Soviet Connection (Composed by Michael Hunter)
9. World of Warcraft: Seasons of War (Composed by Jason Hayes)
10. Metal Gear Solid: Sons of Liberty Theme (Composed by Harry Gregson-Williams)
11. Tetris: Theme (Composed by Alexey Pajitnov)
12. Battlefield 2: Theme (Composed by Joel Eriksson)
13. Elder Scrolls: Oblivion (Composed by Jeremy Soule)
14. Call of Duty 4 – Modern Warfare: Main Menu Theme (Composed by Stephen Barton and Harry Gregson-Williams)
15. Mass Effect: Suicide Mission (Composed by Jack Wall and Sam Hulick)
16. Splinter Cell: Conviction (Composed by Michael Nielsen, Kaveh Cohen, and Amon Tobin)
17. Final Fantasy: Main Theme (Composed by Nobuo Uematsu)
18. Bioshock: The Ocean on his Shoulders (Composed by Garry Schyman)
19. Halo 3: One Final Effort (Composed by Martin O'Donnell and Michael Salvatori)
20. Fallout 3: Theme (Composed by Inon Zur)
21. Super Mario Bros: Gusty Garden Galaxy (Composed by Koji Kondo)
Call of Duty Modern Warfare 2 Theme by kwall
Got news tips for Paste? Email news@pastemagazine.com.
Others Tagged With