Mage Gauntlet Review (iOS)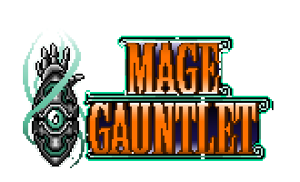 Indie games inspired by the early history of video games seem to be a dime-a-dozen these days. However, there are few games out there that have been able to truly recapture the excitement and nostalgia of the 8-bit or 16-bit era without feeling like they're treading water. Despite a few glaring flaws, Mage Gauntlet, the newest iOS entry from RocketCat Games, might just be the next iOS game to help you relive those old memories again.
From its pixelated SNES graphics to its quirky dialogue ("Why wouldn't this Forest be inhabited by hippie elves instead of orcs?"), Mage Gauntlet pays true homage to games like Secret of Mana and Legend of Zelda: A Link to the Past. But Mage Gauntlet's trendy 16-bit nostalgia isn't just for appearance: this thing's got the retro gameplay to back it up. The game's focus on item collecting and relentless combat makes it play incredibly similar to Secret of Mana. In Mage Gauntlet, you play as the young orphaned hero, Lexi, who, despite her unique inability to use magic (magic objects actually explode upon her touch), is destined to be a wizard and help the infamous wizard Whitebeard defeat the evil demon Hurgoth.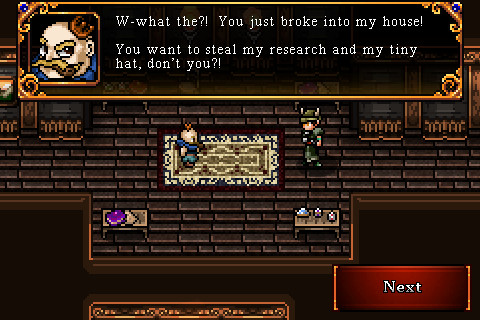 While the story is as generic as they come, the plot device introduces Lexi to a magic gauntlet that allows her to cast spells despite her handicap. This establishes a rather unique magic system. Spells appear in jars scattered throughout the levels. Spells can be used one time only, instead of being "learned" and cast whenever you want. Its a unique system and it provides an accessible way to do magic that will definitely help out less experienced gamers. Its a rather important thing to point out because Mage Gauntlet primarily focuses on linear combat and seems somewhat disinterested in side quests and exploration. While this may come as a relief to those who have become overburdened by KRPG iOS releases (such as the excellent Zenonia series), Mage Gauntlet is so focused that it forgets to even include a monetary system to make all the combat and looting worthwhile. In this way, the game feels a bit like an arcade game and less like a proper RPG (almost like the similarly-titled Gauntlet arcade games, in fact).
On the plus side, unlike many other RPGs of this sort, Mage Gauntlet was built ground-up for iOS. You can really feel it in the way it controls. Touch screens may always feel a bit clumsy to some, but the game's invisible "touch anywhere" joystick works pretty effortlessly and even feels a bit like the movement found in games like Diablo.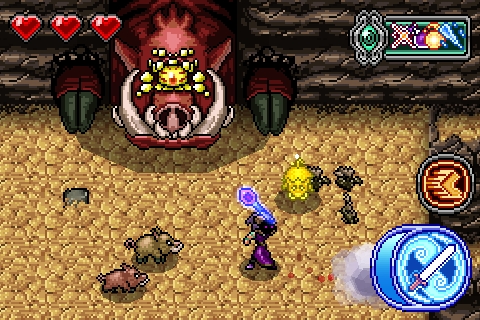 Although I have a few other small gripes, such as poorly looped music and a slow opening act, my primary concern is still with the game's linear structure and repetitive combat. Mage Gauntlet's lack of puzzles and side quests kept me from really engaging with many aspects of the game, and that will be disappointing for someone expecting the depth of a Zelda or Chrono Trigger clone.
Even still, as long as you know what you are getting into, RocketCat's newest is a great buy. Mage Gauntlet will please many players looking for a fast-paced, arcade-style RPG for the iOS with all of that nostalgic 16-bit goodness. It's a bit short by this genre's standards, but the endless horde of enemies and huge list of collectibles make the $1.99 price well worth the purchase.
---
Mage Gauntlet was developed by Rocketcat Games. It is available for iOS devices.
Luke Larsen is writer and musician based in Portland, Oregon whose writings on music, video games, and pop culture are regularly featured in publications such as Paste, Relevant Magazine, and more. As an avid music lover, Luke also reviews new music via his personal blog, The Feedback Loop. Contact him on twitter at @lalarsen11 or at la.larsen11 [at] gmail [dot] com.
Others Tagged With