Morrissey Pursuing Libel Suit Against NME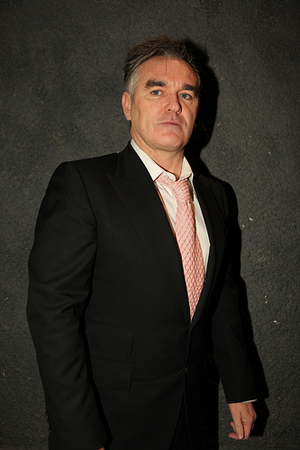 After a contentious battle with NME that has been drawn out over the past four years, former Smiths frontman and solo artist Morrissey is pursuing a libel suit against the U.K. music magazine for painting him as a racist and a hypocrite in an interview.
The singer has appealed to Mr. Justice Tugendhat, the most senior libel judge in Britain, who is currently in the process of deciding whether to grant him a court date against NME in a higher court with a jury. Morrissey is attempting to sue the magazine's former editor Conor McNicholas and its publishing company IPC Media for damaging his reputation by portraying him as a racist, an allegation that stems from a comment he made about the influx of immigration in the U.K. and what he perceives as a subsequent dilution of British identity.
The article, which was published on Nov. 28, 2007, quoted Morrissey as saying:
[T]he gates of England are flooded. The country's been thrown away… Although I don't have anything against people from other countries, the higher influx into England, the more the British identity disappears.
Morrissey has stated he would be willing to be subjected to a cross-examination before a jury should Mr. Justice Tugendhat decide the lawsuit should proceed. If it does, this will be the first libel case in the U.K. in over two years — since libel suits are long, tedious and expensive, they tend to be avoided.
It's unclear whether Morrissey will be granted this case, as this is not the first incident where he has made a borderline offensive statement. Known for being articulate and outspoken to the point of being controversial, Morrissey's heated opinions have raised more than a few eyebrows over the years.
Got news tips for Paste? Email news@pastemagazine.com.