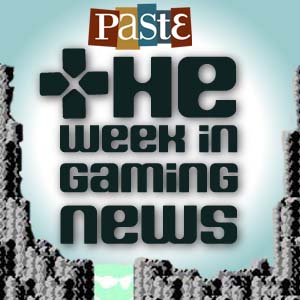 Our round-up of notable news from the world of gaming for the week of October 3, 2011.
• Indie hit VVVVVV is getting the HD treatment with a port to the Nintendo 3DS.
• Check out the intro movie for The Legend of Zelda: Skyward Sword.
• Sony has launched an ambitious new ad campaign entitled "Long Live Play," which features live-action versions of beloved game characters including Uncharted's Nathan Drake, Lightning from Final Fantasy XIII and Little Big Planet's lovable Sackboy.
• SpaceChem has joined the Humble Frozen Synapse Bundle. With five days left to purchase, you should probably get on that.
• Check out the story trailer for Assassin's Creed: Revelations.
• A batch of free Portal 2 DLC is now available, while Portal 2 itself is now 50% off.
• Uncharted 2 has been adapted into a Japanese television show.
• An HD collection of Jak and Daxter is set to hit the PS3 sometime next year.
• In a recent interview, BioWare stated they are open to the idea of a Mass Effect MMO.
And from Paste's own news coverage:
• The awesome live action web series Mortal Kombat: Legacy has secured director Kevin Tancharoen a feature-length movie set to be released in 2013.
• The writers of Toy Story could be writing the Farmville movie.
• Check out our review of The Binding of Isaac for PC/Mac.
• And finally, our review of Bit.Trip Complete for the Wii.
Got news tips for Paste? Email news@pastemagazine.com.
Others Tagged With