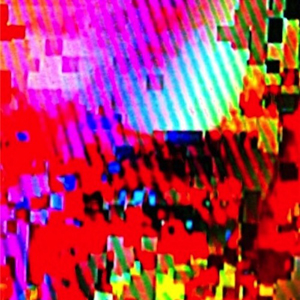 "Listenable" is the best way to describe Caveman's debut album, CoCo Beware. The album, with all of its clacking drums, gently strummed rail-thin guitars and careful, pleasant melodies, is instantly catchy and likable on a first listen. Songs like "Decide" "Thankful" and "Easy Water"—easily the album's standout cuts—plod along like lazy, slowed-down versions of early Shins tracks, and that's a great thing.
Frontman Matthew Iwanusa's relaxed take on guitar-based rock is a unique sound that isn't really trying to offend or take any unexpected twists or turns. Instead, the album is almost comforting by creating instantly recognizable, hummable melodies that feel just as familiar on the first listen as they do the 10th.
But this instant listenability is something that makes CoCo Beware just good, not great. The album plays out like an exercise in patience, with verses and choruses filled with interesting progressions and entrancing melodies that don't travel far, which is clearest in the questionable "Vampirer." Instead of anticipating hooks or changes, listeners will find themselves noticing subtle changes and background noises on repeat listens.
That's not to say the album isn't good, because it's a rock-solid debut with songs that sound damn good from a group of guys that seemingly have popped out of nowhere.
As a debut album, the band sounds incredibly focused and cohesive. Songs like "December 28th" and "Old Friend" show the band plowing forward with a sound that is fully realized, and there's something to be respected in that. The track "My Time" is as close as the band comes to going off, but it's still a relatively calm track that is somewhere between Vampire Weekend and Fleet Foxes' more driving moments.
While it's not perfect, CoCo Beware is a strong, cohesive opening statement from a group of talented musicians that only gets better with repeated listens.
Others Tagged With