CBS Successfully Appeals Janet Jackson Super Bowl Fine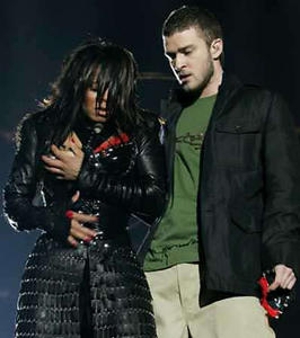 Remember when the Super Bowl halftime show was worth watching? It used to be fun and exciting, but Justin Timberlake had to go and rip Janet Jackson's shirt off, famously expose her breast and ruin everyone's fun. Well, we're not the only ones who have had to suffer. CBS, the network that carried the NFL game in 2004, was sued by the FCC over the incident.
The network appealed for the second time, and the 3rd Court of Appeals ruled in favor of CBS for the second time, Deadline reports. The commission fined CBS $550,000 for the incident, which was appealed successfully in 2008, but when it went to the Supreme Court, the appeal was vacated.
Today's ruling was decided with the same reasoning it was the first time around: that the FCC didn't give broadcasters fair warning about a shift in indecency enforcement. "While we are disappointed by the court of appeals' decision, we note that the court overturned the FCC's 2006 forfeiture order on narrow procedural grounds," the FCC said in a statement. "In the meantime, the FCC will continue to use all of the authority at its disposal to ensure that the nation's broadcasters fulfill the public interest responsibilities that accompany their use of the public airwaves."
Got news tips for Paste? Email news@pastemagazine.com.
Others Tagged With