The Bees: Every Step's A Yes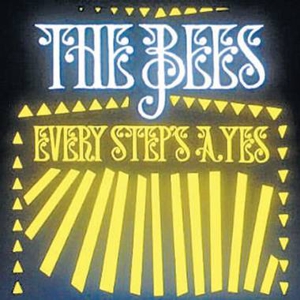 For The Bees' latest album, Every Step's a Yes, the group saw recording as a chance at a fresh start. It isn't that they shouldn't be proud of their previous releases — 2005's Free the Bees and 2007's Octopus — it's just they had to work their way up to a more solidified, confident form of songwriting.
"It's like starting all over again, only now we've got loads of fans and people who love us. And our own studio," bassist Aaron Fletcher said about Every Step's A Yes. Frontman Paul Butler even went as far as to dismiss the band's previous two albums as "exercises in creative writing."
That kind of confidence shows in the band's less-is-more attitude you see in the album opener, "I Really Need Love," and its horn-heavy follow-up, "Winter Rose." The tracks show the decent songwriting and restraint in arrangement that years of experimentation and experience can gather.
This new sound that The Bees settled into is somewhere between chamber pop, psychedelia and guitar-driven folk. The drums don't pound, rather they gently roll along with the mostly acoustic-driven songs, and most everything is shrouded in reverb. With a more cohesive set of instruments making appearances throughout the album, Every Step's a Yes is very much an "album" of songs and does sound more focused than any of their previous efforts.
But that doesn't necessarily make Every Step's a Yes a more interesting album, which tapers out of truly strong songs within its first quarter. Songs that make up the rest of the album showcase interesting hooks and tasteful instrumentation, but it's definitely the case of the whole being less than the sum of its parts. You'll want to like it, and there's nothing offensive or wrong about the way the band is writing songs nowadays. But at the same time, after multiple hard listens, there's nothing really drawing you back in, either.
Others Tagged With