American Psycho Could Get a Remake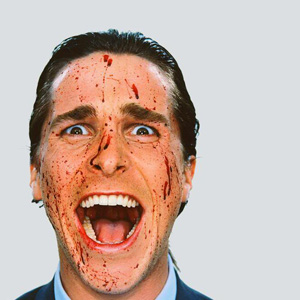 Lionsgate has asked Noble Jones, who was the second unit director for The Social Network, to write and direct a reimagined version of American Psycho, Variety reported. The film would be based on Bret Easton Ellis' 1991 novel. The project has not yet been greenlit, but Variety said that Jones has already pitched a script to Lionsgate.
American Psycho was originally released in 2000 and featured an over-the-top Christian Bale as the investment banker-turned-maniac Patrick Bateman. The now 11-year-old film, which was adapted by Mary Harron, took place in the late '80s during the Wall Street boom.
Update: Brett Easton Ellis tweeted earlier today that he's got some interesting conditions for an American Psycho remake, which includes casting Miles Fisher (Final Destination 5, Superhero Movie) or Scott Disick (Kourtney Kardashian's boyfriend) as Bateman:
"I have warned Lionsgate that I will not approve a new version of 'American Psycho' unless it stars SCOTT DISICK or MILES FISHER," Ellis tweeted, adding later "I am waiting for Scott Disick to ask: 'Who in the hell is Bret Easton Ellis?'"
Got news tips for Paste? Email news@pastemagazine.com.
Others Tagged With