Bastion Gets Free Downloadable Content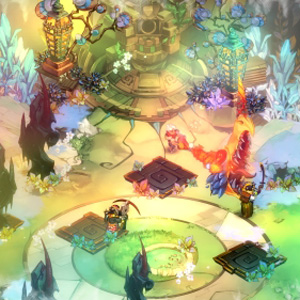 It's been a good year for the indie game Bastion. Not only was it recently named Paste's Best Game of 2011, it also has been ported to almost every platform imaginable (outside of handhelds, which we're still waiting for). Most recently, Google announced today that they would begin focusing on their native Chrome client by bringing an assortment of apps and games to it including Bastion. In fact, the full game is already available in the Google Chrome App Store for $14.99.
But perhaps the most exciting news regarding the indie adventure game is the announcement today that Supergiant Games have plans to release downloadable content for the game called "The Stranger's Dream." In addition to the new playable section of the game, the DLC will also include two new play modes that will give the game some additional replay value.
Even still, we haven't mentioned the best part: the DLC is completely free, will available for all platforms (including the Google Chrome version), and will be available on Dec. 14.
Click here to see the official details and how to get the DLC for your platform of choice.
Got news tips for Paste? Email news@pastemagazine.com.
Others Tagged With