Best Coast Responds to Drummer's Departure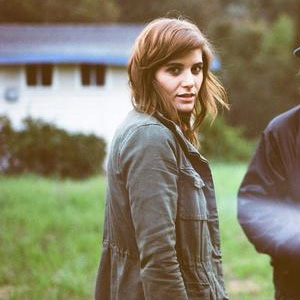 Best Coast bandleader Bethany Cosentino wrote a statement on Facebook last Friday to clarify a few things about drummer Ali Koehler's departure from the band. Koehler tweeted last week that she had left the band, and not on her own terms. "Not my choice, sorry if you're disappointed," Koehler tweeted last week. The band's statement is as follows:
It seems there have been some misunderstandings surrounding the departure of Ali from the band.
Best Coast has and always will be (bassist and guitarist) Bobb (Bruno) and I. No matter who has joined the band on tour, whatever lineup ensues, the band is simply the two of us. That said, these past two years have been full of nothing but the greatest of memorable adventures and I am so grateful that my friend Ali was a part of them when we were on tour.
As we enter into a new chapter and record for the band, we can't wait to share all of the new songs Bobb and I are working really hard on with all of you.
Thank you to all of our fans for supporting us. We are looking forward to experiencing our second record with you soon!
Cosentino also added: "One last thing: For those of you who are assuming things, Ali was informed 2 months ago that our live lineup was changing. There is no bad blood between any of us."
This comes after it was announced that the band would record a new album with veteran producer Jon Brion, whose long list of production credits include Kanye West's Late Registration and Fiona Apple's When the Pawn…. In an interview with Rolling Stone, Cosentino said the album was inspired by "older country music."
Got news tips for Paste? Email news@pastemagazine.com.
Others Tagged With