George Harrison's Sister to Release "Tell-All" Memoir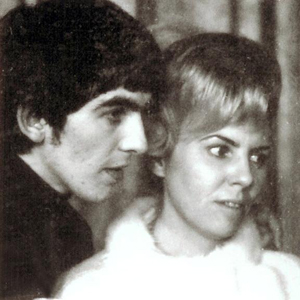 The perception of George Harrison, who died almost exactly 10 years ago of lung cancer, as the "quiet Beatle" is consistent throughout much Beatles-related lore — but the late guitarist's older sister, Louise Harrison, is seeking to set the record straight on this and other matters.
As reported by Rolling Stone, Louise, 80, has finally given into decades of pleas from Beatles fans and written a detailed memoir about George and his life. Though the text is mostly finished, she's still organizing previously unpublished photos, letters and more for inclusion in the book.
Louise's main motivation in unearthing her experiences as George's sister is to "get the truth out." In an interview with the Sarasota Herald-Tribune, she explained:
So much garbage has been written about George and The Beatles. … There's been all kinds of myths and fantasies written about them. At least I have some facts to go on, because I was there — from even before they were The Beatles.
Specifically, Louise has revealed that during the peak of Beatlemania in 1964, the reason George was so quiet in interviews was because he had strep throat and a fever and was advised not to use his voice. She explains George wasn't actually quiet at all in real life and used to "have a good laugh" about the media's portrayal of him.
Louise's planned memoir will offer an additional unusual perspective on The Beatles' story: She already lived in America in the early '60s and helped the band get a handle on the pulse of the nation and its culture and break into the mainstream. She claims it was she who initially suggested The Beatles play The Ed Sullivan Show.
For her memoir, Louise has been working in close collaboration with her ex-husband Walt Kane. The yet-to-be-titled book will likely see a release in 2012 or 2013.
Got news tips for Paste? Email news@pastemagazine.com.
Others Tagged With