The Roots' New Album: There's an App for That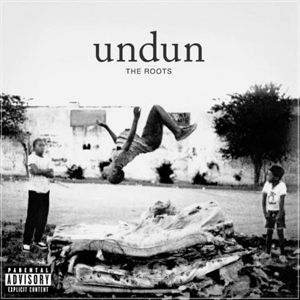 Taking a leaf out of Björk's book, hip-hop band The Roots are diving headfirst into the integration of albums with smart phone techonology. Just this week the group made their brand new album undun available for streaming on NPR's website — and today they're rolling out an exclusive app to enrich the listening experience.
As it stands on its own, undun is a relentlessly bleak, harrowing concept album about a fictional poor man named Redford Stephens brought to an early demise by the drug trade and inner city life, poignantly narrated by lead emcee Black Thought. With the addition of the undun app, the album's story will be expanded, elaborating in detail on the events of Stephens' life that bring about his inevitable downfall and offering extra perspective and emotional gravity.
The multimedia app offers lyrics, images, music videos and interview clips related to undun and its story. You can download the app here. The album itself is slated for official release on Dec. 6.
Got news tips for Paste? Email news@pastemagazine.com.