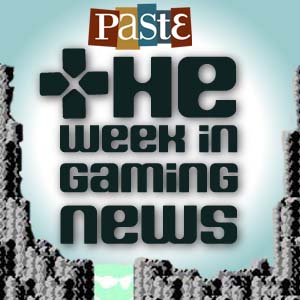 Our round-up of notable news from the world of gaming for the week of December 26, 2011.
• Nintendo, Sony, and Electronic Arts have dropped their support of SOPA.
• The upcoming Twisted Metal will contain a download code for Twisted Metal: Black.
• Gearbox has released some new information about the new "Gunzerker" class from Borderlands 2.
• The Devil May Cry HD Collection has been confirmed for an April 2012 release date.
• Some games on the Nintendo 3DS will be getting paid DLC, starting with Fire Emblem.
And from Paste's own news coverage: *
• Check out our reviews of Infinity Blade II, Trine 2 and Goldeneye 007 Reloaded.
• Our year-end lists took a look at the five best new board games of 2011.
Got news tips for Paste? Email news@pastemagazine.com.