Lookout! Records Closes Completely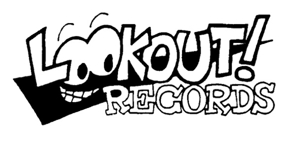 Today is a sad day for record lovers. By now, most people have heard that Lookout! Records—the foundational independent pop-punk label that was home to acts like Green Day, Operation Ivy, Rancid, Ted Leo and the Pharmacists, and The Donnas—has official closed.
Although the label stopped releasing new material back in 2005, Lookout! kept its back-catalog in print until last December. Now, their catalog isn't even available on digital services like Spotify, iTunes, and Pandora because all titles were taken out of circulation.
The past six years weren't easy for Lookout!, either. First, their primary CD manufacturer and distribution partner, Lumberjack-Mordam, went out of business and then, mail-order partner Little Type went under, too.
While co-founder Larry Livermore Tweeted his remarks, label alumnus Ted Leo blogged his eulogy, and co-owner Chris Appelgren posted his goodbye on Lookout's website, we got a chance to catch up with co-owner Cathy Bauer via email today.
Bauer, who is currently the General Manager at Daptone Records, actually started working at Lookout! in 1995 by answering phones. She later took over production responsibilities and band merchandising and by 1997 she became a co-owner of the label with Appelgren and Molly Neuman.
Bauer cited "internal business decisions" while discussing the fate of the label. She told us, "I cannot in good conscience give legs to the argument that this is due to the changing state of the industry. Lookout was always on the forefront of new formats, new technologies, and involved in finding ways to serve the catalog and the bands that joined our roster…There's more to the story as you might imagine-but without a significant reserve or influx of capital it was nearly impossible for us to come back from that series of events."
She continued defiantly, "But I can say we tried."
That same pride is also apparent in her response to Lookout's legacy. She concluded, "But what to do now that Lookout Records has officially taken our hat out of the ring? Just keep buying records, going to shows, wearing t-shirts, starting your own band, hanging posters in your room, and supporting music. It's that very spirit that got me involved with the punk community as a teenager and one that only you can continue."
Got news tips for Paste? Email news@pastemagazine.com.
Others Tagged With