Sundance Report: Three Great Documentaries
This year's best Sundance documentaries so far feature everyone from wrongfully accused prisoners to passionate street organizers to American royalty. Here's a rundown of our three early favorites.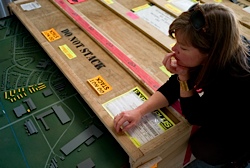 WEST OF MEMPHIS
Perhaps the buzziest documentary of the festival so far is also one of the very best. The involvement of Peter Jackson (one of the film's producers), Eddie Vedder, Henry Rollins, and others, as well as the very recent dramatic developments in the case, ensured that. The film itself is enormously moving. Any investigative documentary, especially dealing with the wrongly accused, walks in the gargantuan footsteps of Errol Morris and his seminal The Thin Blue Line. Director Amy Berg received an Academy Award nomination for her Deliver Us From Evil, but the fact that she lives up to the legacy of that film may be an even greater accomplishment. In addition to chronicling justice, West of Memphis actually helps enact it. What higher calling can there be?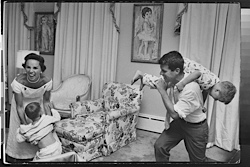 ETHEL
It's hard to separate Ethel, the film itself, from the experience I had seeing the World Premiere here. I counted over a dozen Kennedys on the red carpet, and the reserved section in the theater filled to bursting. What followed, once the lights went down, was the best documentary at Sundance thus far, as well as an historic night. It's our great fortune as a country that our most fascinating and inspiring political family has produced as talented a filmmaker as Rory Kennedy, and that she's made what must have been an incredibly difficult decision to create a film about her family. As the title would suggest, it focuses on her mother Ethel, who may be the most entertaining character in any festival film this year, but of course the careers of her uncle John and her father Robert form a large part of the story. Rory made the decision to only interview her mother and siblings, and the film feels like an intimate step into the Kennedy living room. It's a true gift.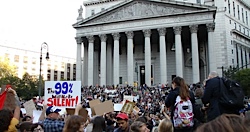 WE'RE NOT BROKE
Any other directors hoping for a shot at the Audience Award in U.S. Documentary can go ahead and give up hope. Karin Hayes and Vicky Bruce have produced a doc that, in addition to being the most current at this year's fest (coming just four months after the Occupy Wall Street protest began), has perhaps the most passionate natural fan base. It helps that it's also a masterfully compelling film—crisp, urgent, and thoughtful. And mad as hell. Their central point, that the largest U.S. corporations often pay little or no taxes because of offshore strategies, is indeed outrageous. Counterarguments and opposing viewpoints are in short supply here, but this isn't a film about a dialogue; it's a film that makes a specific complaint. The danger is that some will use it as the end of the conversation, not the beginning. But that's up to the audience; Hayes and Bruce have provided a great public service by firing out a devastating opening salvo. It's a clarion call for change.
Others Tagged With