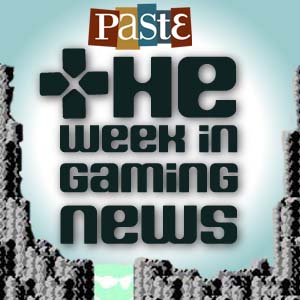 Our round-up of notable news from the world of gaming for the week of January 9, 2012.
• The New York Videogame Critics Circle has announced plans for its first annual awards show.
• Mojang, developer of Minecraft has three new games in the works.
• Sony's Kaz Hirai says that a new PlayStation model will not be unveiled at this year's E3.
• Despite previous reports, Diablo III has still not been officially confirmed for a console release.
• The PSVita will come equipped with Netflix at launch.
• This year's IGF finalists have been announced.
• A custom voice pack has been developed for Garmin GPS units allowing you to be guided to your destination by Portal's own GLaDOS.
• Kinect will be coming to Windows on February 1.
And from Paste's own news coverage:
• Check out our reviews of Star Wars: The Old Republic and Super Crate Box
• And finally, enjoy Bryan Taylor's feature on the end of the virtual world of Star Wars Galaxies.
Got news tips for Paste? Email news@pastemagazine.com.
Others Tagged With