2012 Oscar Preview: Who Will Win, Who Should Win
Page 1 of 5
We're proud to present our annual picks for who will win, who should win among the nominees and who really should win among all the movies that were overlooked. This year's contributors are film editor Michael Dunaway and film critics Caitlin Colford, Annlee Ellingson, Sean Gandert, David Greenberg, Jeremy Matthews, Braxton Pope and David Roark.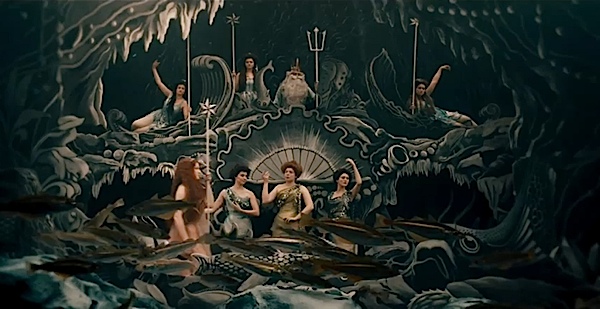 Art Direction
Who's Nominated:
"The Artist" Production Design: Laurence Bennett; Set Decoration: Robert Gould
"Harry Potter and the Deathly Hallows Part 2" Production Design: Stuart Craig; Set Decoration: Stephenie McMillan
"Hugo" Production Design: Dante Ferretti; Set Decoration: Francesca Lo Schiavo
"Midnight in Paris" Production Design: Anne Seibel; Set Decoration: Hélène Dubreuil
"War Horse" Production Design: Rick Carter; Set Decoration: Lee Sandales
Who Will Win: Ferretti/Schiavo/McMillan for Hugo
Who Should Win: Ferretti/Schiavo/McMillan for Hugo
Comments:
Sean Gandert: It seems like Harry Potter probably should've won in this category by now, but the last entry really isn't really the one to do it. Hugo not only had the sort of unified art direction that Scorsese always has, it was particularly in-your-face about it. Scorsese's expressionism really melded well with creating a different world for this children's movie, one that exists neither in reality nor in fantasy. Every other nominee looks bland in comparison.
Jeremy Matthews: If this weren't a single-year award, I'd argue for the Harry Potter team, whose design covered glorious bridges, junk-filled rooms, mysterious caves and propaganda posters, to name a few highlights. But Hugo created a stunning, stylized atmosphere, both in its bustling Parisian train station and the exaggerated gears of the clock inside it. The Academy again showed its inability to nominate any film set less than 50 years ago, ignoring Maria Djurkovic's remarkable, distinct work in Tinker Tailor Soldier Spy.
Cinematography
Who's Nominated:
"The Artist" Guillaume Schiffman
"The Girl with the Dragon Tattoo" Jeff Cronenweth
"Hugo" Robert Richardson
"The Tree of Life" Emmanuel Lubezki
"War Horse" Janusz Kaminski
Who Will Win: Richardson for Hugo
Who Should Win: Lubezki for The Tree of Life
Comments:
Michael Dunaway, editor: Richardson's work in Hugo was absolutely amazing, probably the best of any 3D film ever. But Lubezki's images would live in my mind forever even if I never saw it again (which, believe me, I will).
Sean Gandert: Lubezki's work on Tree of Life is memorable and flashy, which should be no surprise for a Malick movie. He's also still owed one from the Academy for overlooking his work on Children of Men. However, it was Tree of Life's dark twin, Melancholia, which really pushed the limits of photography, particularly in its memorable opening sequence.
David Greenberg: Richardson will win, and I have no problem with it. What was so brilliant about the camerawork in "Hugo" is that, unlike other 3D films, the technology was used to draw viewers into the world, rather than having things jump out at them. "Tree Of Life" is a staggering, towering, monumental work of art and, while, sure, a lot of the credit goes to Malick, Lubezki is the one who made the vision a reality.
Braxton Pope: A crowded field with enormously talented cinematographers, born in the '50s and '60s, working with esteemed visual directors. I think it will be a close call between Richardson and Lubezki.
David Roark: The Artist will be chosen for "looking" like a film from the silent era, with its period setting and the fact that it's in black and white—not for anything else. Even confused haters of War Horse can acknowledge its visual splendor—the whole movie looks like a beautiful pastoral painting. But does anything really compare with the grandiose visuals of TOL—the micro and macrocosmic juxtaposed in the formation of the universe, symbolic desserts, modern skyscrapers, 1950s Texas?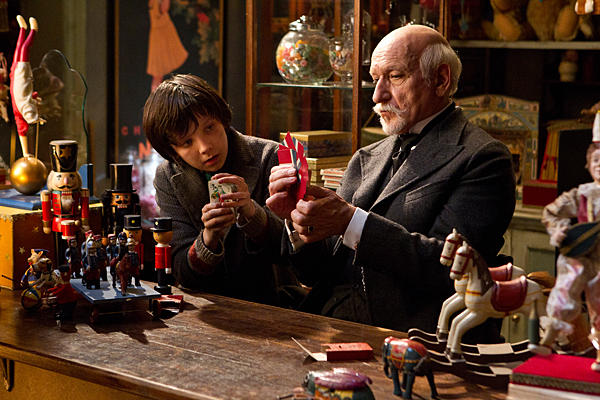 Costume Design
Who's Nominated:
"Anonymous" Lisy Christl
"The Artist" Mark Bridges
"Hugo" Sandy Powell
"Jane Eyre" Michael O'Connor
"W.E." Arianne Phillips
Who Will Win: Bridges for The Artist
Who Should Win: Powell for Hugo
Comments:
Sean Gandert: A very period-driven category, especially this year. The Artist is showy and easily digestible, and the Academy will be happy to give the award to a period movie that still takes place in the 20th century.
David Roark: Let's just face it: The Artist is going to win everything.
Documentary (Short Subject)
Who's Nominated:
"The Barber of Birmingham: Foot Soldier of the Civil Rights Movement" Robin Fryday and Gail Dolgin
"God Is the Bigger Elvis" Rebecca Cammisa and Julie Anderson
"Incident in New Baghdad" James Spione
"Saving Face" Daniel Junge and Sharmeen Obaid-Chinoy
"The Tsunami and the Cherry Blossom" Lucy Walker and Kira Carstensen
Who Will Win: Walker/Cartensen for The Tsunami and the Cherry Blossom
Who Should Win: Walker/Cartensen for The Tsunami and the Cherry Blossom
Comments:
Jeremy Matthews: This is a contest between two emotional powerhouses, Saving Face, about the prominence of acid attacks on women in Pakistan, and The Tsunami and the Cherry Blossom, about the tsunami in Japan. Saving Face at first glance looks like the likely winner, but the more contemplative nature of Tsunami might give it the edge.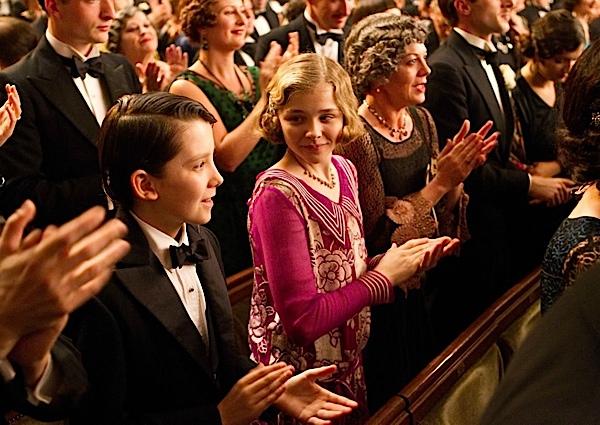 Film Editing
Who's Nominated:
"The Artist" Anne-Sophie Bion and Michel Hazanavicius
"The Descendants" Kevin Tent
"The Girl with the Dragon Tattoo" Kirk Baxter and Angus Wall
"Hugo" Thelma Schoonmaker
"Moneyball" Christopher Tellefsen
Who Will Win: Bion and Hazanavicius for The Artist
Who Should Win: Thelma Schoonmaker for Hugo
Who Really Should Win: Hank Corwin, Jay Robinowitz, Daniel Rezende, Billy Weber, and Mark Yoshikawa (and, let's face it, probably Terence Malick) for The Tree of Life
Comments:
Michael Dunaway: Terence Malick shot for months and is well-known for keeping the camera rolling nearly constantly. There are five credited editors on the film, at least in part to deal with the mountain of footage that resulted. The final film is beautifully edited; just because a film is both long and slow-paced doesn't mean every beat isn't exactly right.
Sean Gandert: Again, the Academy prefers when movies are showy about things even though the best editing, sound mixing, etc. is generally unnoticeable. Moneyball's tight, more classical editing will get overlooked by something more ostentatious. The Girl With the Dragon Tattoo's inclusion is also a bit of a joke, considering that it's perhaps the worst-edited movie Fincher's directed. Certified Copy shows how well editing can seamlessly editorialize, creating more depth in characterization.
Jeremy Matthews: Schoonmaker's editing breathes and moves in just the right places to accent the emotions of Hugo's sweet story, and with the Academy's love for the craftsmanship on display in Martin Scorsese's film, it's hard to imagine her not receiving her fourth Oscar. "The Artist" could also take this one, though.
David Roark: Did someone really watch Moneyball and think, "Wow, those were some great cuts and edits?" If so, the state of movies is in the trenches. Fincher may be overrated, but his background in advertising makes his edits in The Girl With the Dragon Tattoo sleek and smooth. Scorsese and his team of filmmakers piece Hugo together as wonderfully as Hugo himself does the automaton.
Others Tagged With