2012 Oscar Preview: Who Will Win, Who Should Win
Page 3 of 5
We're proud to present our annual picks for who will win, who should win among the nominees and who really should win among all the movies that were overlooked. This year's contributors are film editor Michael Dunaway and film critics Caitlin Colford, Annlee Ellingson, Sean Gandert, David Greenberg, Jeremy Matthews, Braxton Pope and David Roark.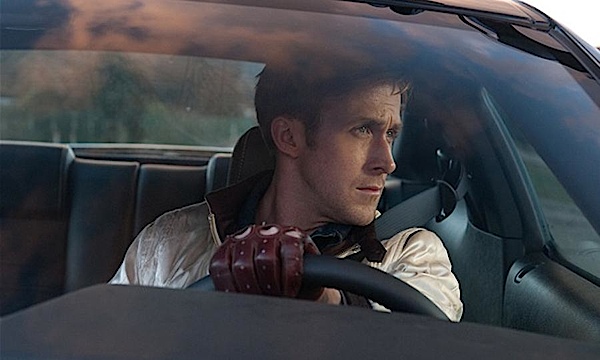 Sound Editing
Who's Nominated:
"Drive" Lon Bender and Victor Ray Ennis
"The Girl with the Dragon Tattoo" Ren Klyce
"Hugo" Philip Stockton and Eugene Gearty
"Transformers: Dark of the Moon" Ethan Van der Ryn and Erik Aadahl
"War Horse" Richard Hymns and Gary Rydstrom
Who Will Win: Stockton/Gearty for Hugo
Who Should Win: Bender/Ennis for Drive
Comments:
Michael Dunaway: Drive had the most innovative and all-encompassing sound of any film I saw this year.
Sean Gandert: This is one of those categories that the Academy is really in every way unqualified to judge. In some sense there's a lot of randomness to what their selection will be, however since Hugo is the only one of these movies that will be winning awards, we'd put our money on it to pick up the win.
Jeremy Matthews: While Hugo is the conventional wisdom's favorite in this category, you have to suspect the louder, more in-your-face work in War Horse will catch more voters' attention.
David Roark: Beyond giving us some of the best action sequences of the year, which went unnoticed due to a trendy hatred for Michael Bay, Transformers 3 had exceptional sound editing and mixing.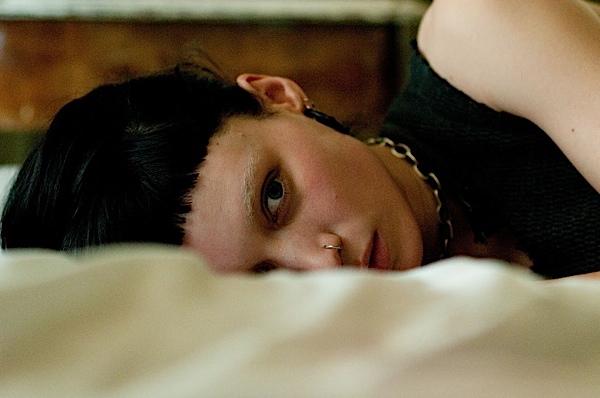 Sound Mixing
Who's Nominated:
"The Girl with the Dragon Tattoo" David Parker, Michael Semanick, Ren Klyce and Bo Persson
"Hugo" Tom Fleischman and John Midgley
"Moneyball" Deb Adair, Ron Bochar, Dave Giammarco and Ed Novick
"Transformers: Dark of the Moon" Greg P. Russell, Gary Summers, Jeffrey J. Haboush and Peter J. Devlin
"War Horse" Gary Rydstrom, Andy Nelson, Tom Johnson and Stuart Wilson
Who Will Win: Fleischman/Midgley for Hugo
Who Should Win: Parker/Semanick/Klyce/Persson for The Girl With the Dragon Tattoo
Comments:
Jeremy Matthews: Hugo's slick technical prowess will likely earn it this Oscar, unless War Horse upsets in both sound categories.
Sean Gandert: Here's another one the Academy will largely shrug about. Once again, expect Hugo to pick this up, because when in doubt the Academy votes for their favorite movie, not for best in the category.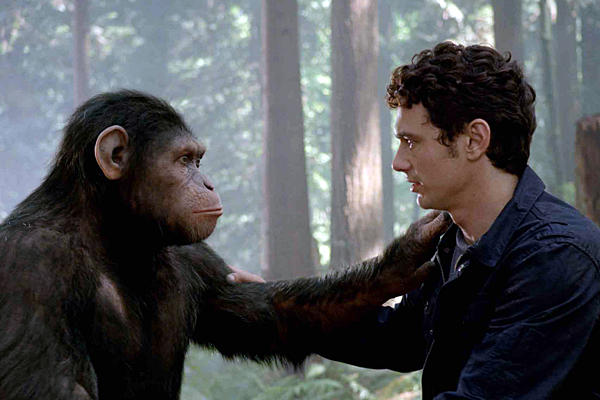 Visual Effects
Who's Nominated:
"Harry Potter and the Deathly Hallows Part 2" Tim Burke, David Vickery, Greg Butler and John Richardson
"Hugo" Rob Legato, Joss Williams, Ben Grossman and Alex Henning
"Real Steel" Erik Nash, John Rosengrant, Dan Taylor and Swen Gillberg
"Rise of the Planet of the Apes" Joe Letteri, Dan Lemmon, R. Christopher White and Daniel Barrett
"Transformers: Dark of the Moon" Scott Farrar, Scott Benza, Matthew Butler and John Frazier
Who Will Win: Legato/Williams/Grossman/Henning for Hugo
Who Should Win: Letteri/Lemmon/White/Barrett for Rise of the Planet of the Apes
Who Really Should Win: Douglas Trumbull for The Tree of Life (2001, Close Encounters, Blade Runner)
Comments:
Michael Dunaway: Of course, someone's past resume shouldn't directly impact awards consideration. But Douglas Trumbull, it should be noted, was responsible for the visual effects for, among others, 2001: A Space Odyssey, Close Encounters, and Bladerunner. That's why Terence Malick called him to produce the truly mind-blowing effects in The Tree of Life without using any CGI. It's a staggering accomplishment.
Sean Gandert: For once it looks like the Academy will get this category right. Many of the movies here look good, but Planet is the one that turns its effects into characters.
Jeremy Matthews: Rise of the Planet of the Apes has the right mix of mainstream appeal and artful classiness to win for its special effects. Andy Serkis surely bolstered the film's chances with another great motion-capture performance.
David Roark: There is a list of names under Transformers: Dark of the Moon, and they may have done the "work work," but Michael Bay is the visceral genius behind the film's visual effects. Scorsese not only pays homage to the pioneers of film, but he again proves why he is a pioneer—here doing things with 3D that have never been done.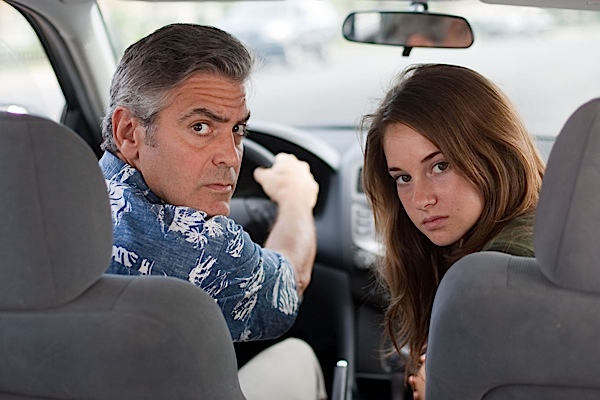 Writing (Adapted Screenplay)
Who's Nominated:
"The Descendants" Screenplay by Alexander Payne and Nat Faxon & Jim Rash
"Hugo" Screenplay by John Logan
"The Ides of March" Screenplay by George Clooney & Grant Heslov and Beau Willimon
"Moneyball" Screenplay by Steven Zaillian and Aaron Sorkin. Story by Stan Chervin
"Tinker Tailor Soldier Spy" Screenplay by Bridget O'Connor & Peter Straughan
Who Will Win: Payne/Faxon/Rash for The Descendants
Who Should Win: Payne/Faxon/Rash for The Descendants
Comments:
Caitlin Colford: I might be alone in saying I don't know what was so great about The Descendants. The writing in Moneyball is brilliant and although Zallian started the script, its quick intercuts and swiftness have Sorkin's name all over them.
Annlee Ellingson: In Coriolanus, screenwriter John Logan strikes the delicate balance between Shakespeare's iconic iambic pentameter and an ultra-modern plot, setting and characters. Recasting, for example, man-on-the-street observations as TV punditry, the script at once cleverly updates the story's political machinations and comments on the role of media and image in contemporary politics (as well as war veterans' reintegration into regular society). Aside from Shakespeare's marvelous language, there's a narrative and thematic modernity to every aspect of this production.
David Greenberg: As a screenwriter myself and a screenwriting instructor who assigns stories to my students to adapt, this might be this year's hardest category for me. Hugo was magical, Moneyball was staggeringly brilliant but, for me, The Descendants was so rich, complex, funny, heartbreaking, smart and beautiful. It got me and it gets my vote. Plus, Aaron Sorkin won this award last year; he does not need the repeat.
Jeremy Matthews: This one feels like a toss-up between two films that won't win any other statues on the night: Moneyball, with its great dialogue and deeply flawed structure, and the impeccably scripted The Descendants. Momentum in the lead-up to the awards appears to have moved the way of the former.
David Roark: Sorkin was nominated and will win because of his name, not because he wrote a good screenplay. He was off his game with this one.
Writing (Original Screenplay)
Who's Nominated:
"The Artist" Written by Michel Hazanavicius
"Bridesmaids" Written by Annie Mumolo & Kristen Wiig
"Margin Call" Written by J.C. Chandor
"Midnight in Paris" Written by Woody Allen
"A Separation" Written by Asghar Farhadi
Who Will Win: "Midnight in Paris" Written by Woody Allen
Who Should Win: "A Separation" Written by Asghar Farhadi
Comments:
Caitlin Colford: Give Woody Allen's knees a rest and let us continue to celebrate brilliant comedic writing. Give it to Bridesmaids.
Annlee Ellingson: Margaret, Kenneth Lonergan's long-awaited, long-delayed follow-up to You Can Count on Me may be a big, beautiful mess, but it is also one of the best films of 2011. The script pitches about, attuned to the mood of its protagonist Lisa (Anna Paquin), a teenage girl armed with sexuality and wit but not fully in control of such weaponry yet. It offers Paquin and her marvelous co-stars Jeannie Berlin and J. Smith-Cameron rich and rewarding roles with intellect and emotional depth not offered to actresses nearly often enough. It is also keenly literary, exploring the limitations of language—how we don't say what we mean and don't mean what we say—and the consequences of those limitations. And it's confrontationally political, with an 9/11 undercurrent running throughout that bumps up against discussions about the appropriation of tragedy. It is a crime that so few have been given the opportunity to see Margaret and that it has been largely overlooked this awards season.
Sean Gandert: The Academy is so enamored with Woody's latest effort that they'll be giving him the award as a sort of second-prize, since his movie is too trifling to get any of the really major awards. As charming as his movie may be, though, it's not the best-written, with several foreign features featuring much deeper characters.
David Greenberg: I'll use this space to mention how much I did not like The Artist. I found it very slight and, bottom-line, Singin' In The Rain covered the same territory much, much better. Woody Allen holds the record for most Original Screenplay nominations. Paris was slight as well, but not entirely substance free and, it was just so relentless pleasant! Margin Call was wildly intelligent and, if last year's The Social Network was a zeitgeist film, so is this, criminally under-seen one is as well. Still, "A Separation" could surprise everyone.
Jeremy Matthews: While populist sentiment favors Bridesmaids, screenwriting legend Woody Allen had his own sleeper hit this year with the endlessly charming Midnight in Paris, the likely winner. As great as Woody is, Asghar Farhadi's screenplay for A Separation is an engrossing character study that continually redefines and challenges its characters. You won't hear any complaints when Allen's name is called (and no one comes on stage to collect the award, of course), but A Separation ought to win.
Braxton Pope: Woody has been nominated for screenplay more than any other and famously, with one exception, refuses to ever show. The academy feels very smart voting for his Paris-in-the-twenties fantasia and hopes the award will summon him to the Kodak Theater.
David Roark: Woody Allen wrote one his best screenplays in a long while. Rather than being dark and cynical like those of the last decade, it was actually lighthearted and optimistic. A Separation's script cleverly addresses family, marriage, ethics, religion and gender through an intense and accessible story.
Others Tagged With