2012 Oscar Preview: Who Will Win, Who Should Win
Page 4 of 5
We're proud to present our annual picks for who will win, who should win among the nominees and who really should win among all the movies that were overlooked. This year's contributors are film editor Michael Dunaway and film critics Caitlin Colford, Annlee Ellingson, Sean Gandert, David Greenberg, Jeremy Matthews, Braxton Pope and David Roark.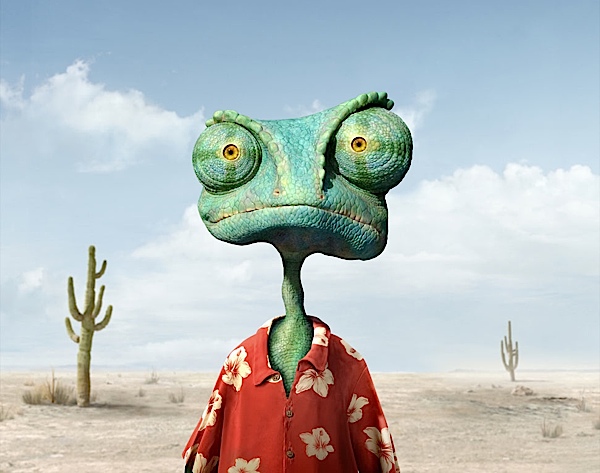 Animated Feature Film
Who's Nominated:
"A Cat in Paris" Alain Gagnol and Jean-Loup Felicioli
"Chico & Rita" Fernando Trueba and Javier Mariscal
"Kung Fu Panda 2" Jennifer Yuh Nelson
"Puss in Boots" Chris Miller
"Rango" Gore Verbinski
Who Will Win: Verbinski for Rango
Who Should Win: Verbinski for Rango
Comments:
Sean Gandert: Rango is the only good Hollywood movie that was nominated, so unless the Academy wants to make a point, it shouldn't have too hard a time walking away with the win.
Jeremy Matthews: Each nominee has it's charm, but nothing has more eager-to-please gumption than Rango. Filled with inventive visuals and references that will put movie lovers in heaven, it's Gore Verbinski's best film.
David Roark: 2011 was the worst year for animation in a long while, and that's apparent in the list of nominees.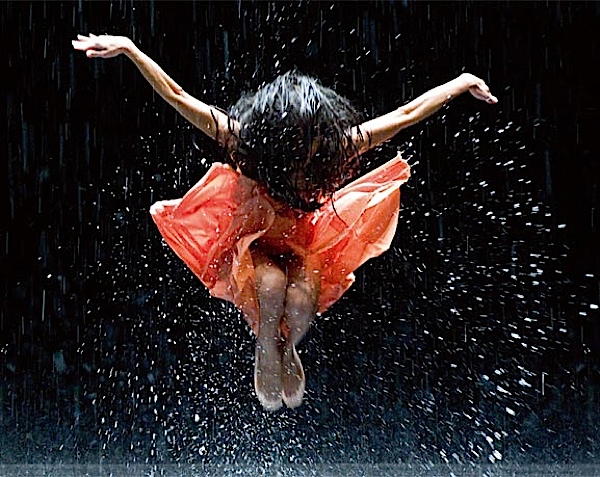 Documentary (Feature)
Who's Nominated:
"Hell and Back Again" Danfung Dennis and Mike Lerner
"If a Tree Falls: A Story of the Earth Liberation Front" Marshall Curry and Sam Cullman
"Paradise Lost 3: Purgatory" Charles Ferguson and Audrey Marrs
"Pina" Wim Wenders and Gian-Piero Ringel
"Undefeated" TJ Martin, Dan Lindsay and Richard Middlemas
Who Will Win: Ferguson/Marrs for Paradise Lost 3: Purgatory
Who Should Win: Wenders/Ringel for Pina
Who Really Should Win: Steve James and Alex Kotlowitz for The Interrupters
Comments:
Michael Dunaway: None of the Academy's choices made it into our list of the Top 20 Documentaries of 2011, though Pina probably should have. There's nothing wrong with any of the films nominated, and some of them are quite enjoyable and/or important, but none of them approach the grandeur and accomplishment of Nostalgia for the Light, Project Nim, Senna, General Orders No. 9, or the clearcut best documentary of the year, The Interrupters. We can only hope the winner gives Steve James a shoutout in his acceptance speech, since the Academy apparently won't recognize him in any other way.
Caitlin Colford: There were many, many documentaries that were snubbed this year. Aside from Werner Herzog's Into the Abyss, Errol Morris' Tabloid is the other that deserves to be nominated and even win. The Paradise Lost Triology had such an extreme impact on Americans in the past decade, so much so that it lead to the release of convicted murderers, that its poignancy deserves to be celebrated.
Sean Gandert: As usual, the Academy's documentary choices are kind of odd. Still, it's not as weak as in some years, and a few of these pictures are truly great. It's a tight category, but Paradise Lost has the type of political content that they like to see in the category and Charles Ferguson is an old favorite.
Jeremy Matthews: Pina is a wonder to the eyes, yet probably too idiosyncratic for voters. The Paradise Lost 3: Purgatory filmmakers may take the statuette after two Oscar snubs and nearly 20 years of dedicated work. The biggest threat: the Weinstein-machine-backed, heartwarming sports story Undefeated.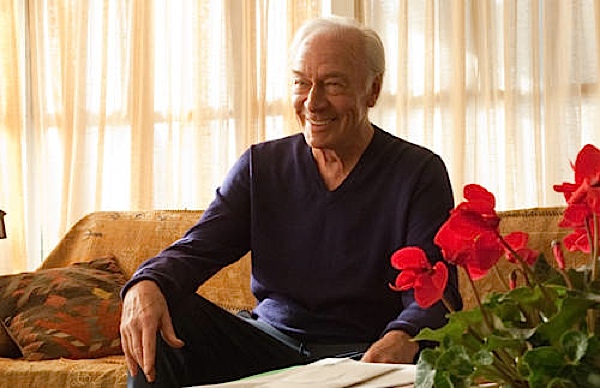 Actor in a Supporting Role
Who's Nominated:
Kenneth Branagh in "My Week with Marilyn"
Jonah Hill in "Moneyball"
Nick Nolte in "Warrior"
Christopher Plummer in "Beginners"
Max von Sydow in "Extremely Loud & Incredibly Close"
Who Will Win: Plummer for Beginners
Who Should Win: Plummer for Beginners
Comments:
Michael Dunaway, editor: My award would go to Joseph Gordon-Levitt for Hesher, but of course there was no way that performance would even be nominated. I am, however, quite surprised that Andy Serkis' motion capture tour de force in Rise of the Planet of the Apes wasn't recognized. Still, who won't enjoy seeing Christopher Plummer accept this award, especially for such a peach of a performance?
Caitlin Colford: Although nothing extreme or out of the ordinary, Jonah Hill's performance was memorable and commendable, especially for his first dramatic film. But really, Uggie the Dog stole the show and our hearts in 'The Artist' and probably worker harder and trained more than any other actor in this roster.
David Greenberg: First, other than anyone who sat through "Cyrus", who knew that Jonah Hill could be so non-Jonah Hill-like? It was great to see Nick Nolte get such a meaty role and go to town with it. Still, Plummer was great, granted he was given an incredibly well-written part to work with and, sure, why not give him a "career win?" Nobody else is getting one.
Jeremy Matthews: After Albert Brooks went out of the race at the nomination stage, Christopher Plummer has been able to stroll is way to victory. It was nice of the Academy to recognize the perennially overlooked Nick Nolte (see Clean, 2004), but didn't anyone notice how wonderful Michael Sheen was in Midnight in Paris, striking the perfect balance between friendliness and pomposity?
Braxton Pope: I have some very vocal friends, film professionals, who loudly advocated for Jonah Hill in Moneyball. And he was good. Plummer has been excellent for a long, long time and the Academy likely will not get another chance to honor him, especially in a role where he ranges afield from himself. Pitt, in The Tree of Life, however, was nuanced and tough and wholly absorbing.
David Roark: Christopher Plummer is half the actor Max von Sydow is, but Sydow isn't playing a gray-headed gay man with cancer (Oscar bait). Nick Nolte gave an honest, compelling performance in one of the most underrated films of 2011.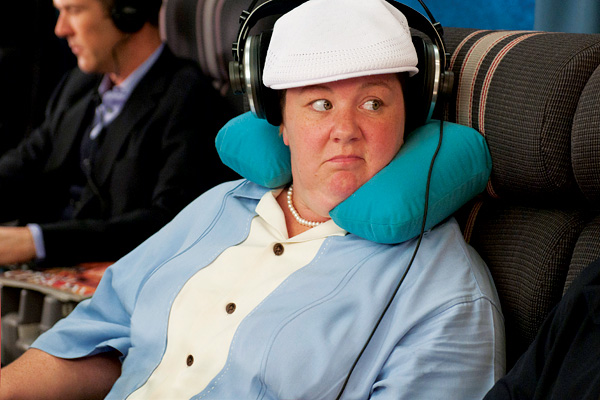 Actress in a Supporting Role
Who's Nominated:
Bérénice Bejo in "The Artist"
Jessica Chastain in "The Help"
Melissa McCarthy in "Bridesmaids"
Janet McTeer in "Albert Nobbs"
Octavia Spencer in "The Help"
Who Will Win: Spencer for The Help
Who Should Win: McCarthy for Bridesmaids
Who Really Should Win: Jessica Chastain for Take Shelter
Comments:
Michael Dunaway: Spencer will surely walk away with the award, and it would take a hard heart indeed not to be happy for her, and to endorse the industry's nod for powerful performances by black woman in a film about civil rights. Still, Jessica Chastain is, to me, the clear choice, either for her marvelous work in Take Shelter or The Tree of Life (not to mention her five other features this year). Maybe it's time to bring back the practice (as Maggie Couchlan reminded us of in her Paste article earlier this week) of presenting the acting awards for a year's body of work, and not just for a single performance.
Caitlin Colford: Melissa McCarthy. It's exciting to see a comedic performance nominated and would be even more thrilling if McCarthy stole the award from the cast of 'The Help.' There's really no more justification needed other than: "The bathroom scene."
Annlee Ellingson: As the grieving friend of the victim of the bus accident at the center of "Margaret," Jeannie Berlin is fiery, sharp and demanding, but most of all we feel her pain—the realness of it, and the rawness.
David Greenberg: Octavia Spencer in The Help, both for the performance and to reaffirm the overall message of the film. I still can't believe Shaillene Woodley didn't nominated for The Descendants—I've been a fan since I saw Felicity: An American Girl.
Jeremy Matthews: They nominated Jessica Chastain for the wrong film. Her concerned, struggling wife in Take Shelter is one of the fullest supporting characters of the year. Of course, none of that matters because no one has contested Octavia Spencer as the award favorite.
Braxton Pope: Octavia Spencer gets my vote. I say this while being unable to quell a gnawing feeling in my stomach that The Help, along with The Blind Side, is setting racial progress back about a half century. But good acting is good acting. There's an academy contingent that was taken with Melissa McCarthy's very funny performance in Bridesmaids and cast their ballots accordingly.
David Roark: Octavia Spencer is clearly a talented actress, but her role in The Help doesn't ask much of her. Jessica Chastain blew us away in both The Tree of Life and Take Shelter, but she boasted her versatility as a ditsy blonde in The Help.
Others Tagged With