2012 Oscar Preview: Who Will Win, Who Should Win
Page 5 of 5
We're proud to present our annual picks for who will win, who should win among the nominees and who really should win among all the movies that were overlooked. This year's contributors are film editor Michael Dunaway and film critics Caitlin Colford, Annlee Ellingson, Sean Gandert, David Greenberg, Jeremy Matthews, Braxton Pope and David Roark.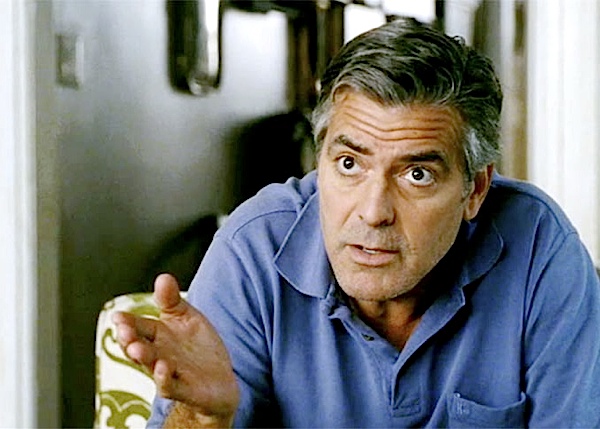 Actor in a Leading Role
Who's Nominated:
Demián Bichir in "A Better Life"
George Clooney in "The Descendants"
Jean Dujardin in "The Artist"
Gary Oldman in "Tinker Tailor Soldier Spy"
Brad Pitt in "Moneyball"
Who Will Win: Jean Dujardin in "The Artist"
Who Should Win: George Clooney in "The Descendants"
Who Really Should Win: Michael Shannon for "Take Shelter"
Comments:
Michael Dunaway: Dujardin (who will likely beat Clooney by a nose) is ridiculously charming in The Artist, but I'm not sure charm should be enough to win an Oscar. Clooney and Oldman both painted brilliantly textured—and very different—portraits of middle-aged men in the face of increasing desperation. Better than any of them was a restrained, tortured Brad Pitt in The Tree of Life. But Michael Shannon topped them all in Take Shelter.
Caitlin Colford: Jean Dujardin is a true performer. Being able to dig back to actors' roots and utilize dance, charisma and facial expressions to deliver a performance that is sheer entertainment is reason enough to be celebrated. Lastly, I still don't understand why George Clooney was nominated.
David Greenberg: You know, I love Dujardin in the OSS:117 movies but, honestly, I think he works harder in those than in anything he had to do for The Artist. Clooney was so great in The Descendants, a film that really gets the heart of what it is like to be man who suddenly has all of these emotions to deal with. But I would give it to him just for being such a good guy.
Jeremy Matthews: Despite talk of a shock win for Demián Bichir, the surprise was that he was nominated — and that anyone had seen A Better Life. Jean Dujardin's fine Douglas Fairbanks impersonation will still triumph as planned. But when future generations watch Michael Shannon in Take Shelter, they'll wonder what drugs the Academy members were taking when they filled out their nomination ballots.
Braxton Pope: This is a two-horse race between Clooney and Dujardin and really too close to call. Clooney is hugely popular in Hollywood and for good reason: He's immensely appealing, a fine actor, loyal to his friends and kind to those who aren't. He comes across as a man of substance. He's also important to the community in terms of getting things made, set-up, generating financing, etc. It's rare for anyone to have anything negative to say about him. And, of course, his hair integrates salt and pepper better than any living male on the planet. I don't think you can compare his task in The Descendants to the challenge Dujardin faced with The Artist. The French actor brilliantly played both broad and small, using his physicality to great effect and the movie sailed along on his actorly charm. But I have a suspicion that Clooney may just be too well liked to lose.
David Roark: If George Clooney can be nominated for playing George Clooney in The Descendants, then this category officially has no legitimacy. Anchoring one of the best and most timely films of the year, Take Shelter, Michael Shannon should win this award or, at the very least, be nominated.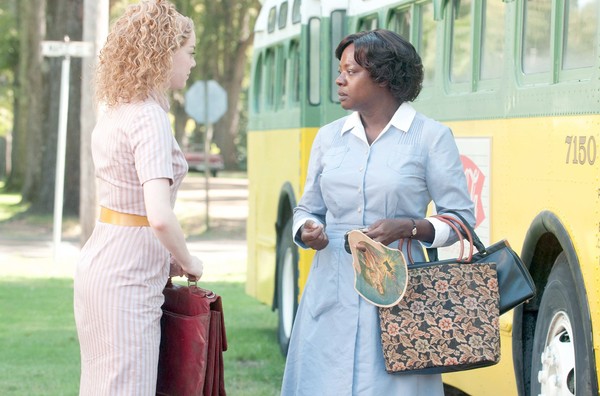 Actress in a Leading Role
Who's Nominated:
Glenn Close in "Albert Nobbs"
Viola Davis in "The Help"
Rooney Mara in "The Girl with the Dragon Tattoo"
Meryl Streep in "The Iron Lady"
Michelle Williams in "My Week with Marilyn"
Who Will Win: Davis for The Help
Who Should Win: Davis for The Help
Comments:
Michael Dunaway: Barring a shocking upset, Davis should take home the statue, and she deserves it. A case could be made for Tilda Swinton's chilling, mesmerizing turn in We Need to Talk About Kevin, but Davis is just as good, and it's her year. It's nice to see longtime hardworking actors finally get a shot at a lead, bring their A-game, knock it out of the park, and then be rewarded. What's more inspiring?
Caitlin Colford: Michelle Williams portrayed Marilyn Monroe to a T, playing her emotions and making sure to not leave out the various faces of the star. Rooney Mara underwent such a profound transformation, physically and emotionally, so much so that it affected audiences' psyches in her raw performance. If not for her dozen or so piercings, she should be commended for being able to create Lisabeth Salander into the relatable antihero just as she was in the beloved book.
David Greenberg: No political correctness or anything here, just a fine performance by an actress who deserves the opportunity to give many more fine performances.
Jeremy Matthews: This year's nominees are pretty unremarkable, but Glenn Close's passion project Albert Nobbs showcases the best performance of the bunch. Like Chastain in the supporting category, Michelle Williams received recognition for the wrong performance — Meek's Cutoff is where it's at. The two horses in this race are Viola Davis and Meryl Streep. Davis is the favorite, but Streep speaks with a funny British accent, and that will make all the difference.
Braxton Pope: Streep likely will not win because no one really feels very strongly about her film (indeed, it's not up for awards in any other categories), and, as the most nominated actor in history, there may be a line of thinking that the award should go to someone whose mantel doesn't already resemble a thriving metal workshop. Davis is a terrific actress and deserving. What is truly vexing, considering Streep's Yale MFA and her designation as the most decorated American actor in history, is her exuberant participation in Mamma Mia, which I still can't erase from my psyche.
David Roark: Streep was robbed two years ago when Sandra Bullock somehow won an Oscar, so let this be her restitution. Close gives such a subtle performance in Albert Nobbs that she almost goes unnoticed, but don't be fooled by how good she truly is.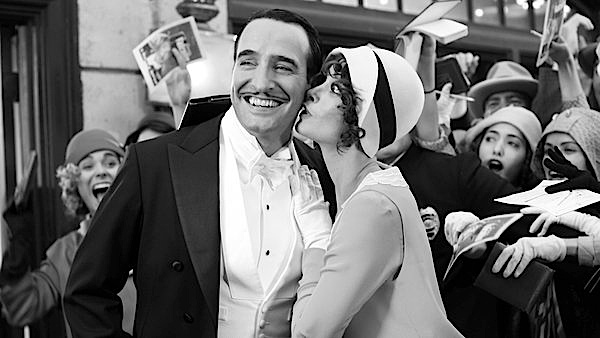 Directing
Who's Nominated:
"The Artist" Michel Hazanavicius
"The Descendants" Alexander Payne
"Hugo" Martin Scorsese
"Midnight in Paris" Woody Allen
"The Tree of Life" Terrence Malick
Who Will Win: Hazanavicius for The Artist
Who Should Win: Malick for The Tree of Life
Comments:
Caitlin Colford: 'The Tree of Life' was made with such precision, thought, and sheer artistry and it's a shame that it's likely Malick will go unrecognized.
Michael Dunaway: For me, there's really only one nominee. Malick is a master at the height of his powers. Although it should also be noted that shutting out Jeff Nichols is an absolute crime. All he did was direct our two best acting performances of the year.
Sean Gandert: The Academy loves to make this award synonymous with best picture, so expect Hazanavicius' display of saccharine homage to get him the award here. Everyone else nominated, though, earned their place and it would be great to see them walk away with the award. Of all of them, Malick is the one who has the most original vision (and one of the most original visions in all of cinema), but in some ways he lacks control. Kelly Reichardt is equally visionary, yet makes movies with a Bressonian level of planning. Her execution on Meek's Cutoff was incredible in every aspect of directing. She elicited great performances, she placed the camera perfectly in every shot, and most importantly she made the directing mold into the movie until there was a sort of perfect unity between the two. There were better movies made in 2011, but none better-directed than Meek's Cutoff.
David Greenberg: In the past, I have gone on record as saying that I think Malick should have just quit after making "Badlands" but then I saw Tree Of Life. Now I think maybe he should quit while he is ahead, way ahead.
Jeremy Matthews: The nominees are each strong in their own way—Allen and Payne for their character observation and verbal and visual wit, Malick for his eye-popping wizardry and palpable poetry, Scorsese for his deep love of his story, subject and medium—but in the end Hazanavicius looks to be the winner for the sheer size of his cajones.
Braxton Pope: Whomever wins the DGA award almost always wins Best Director. This year, the honor went to Michael Hazanavicius and so it stands to reason he will claim the Oscar as well. But The Artist, an enchanting recollection of early cinema, feels like a trifle next to The Tree of Life, a challenging, brilliantly directed and visually realized masterpiece. The Academy was too artistically conservative to ever award Stanley Kubrick a Best Director award and I don't imagine things have changed enough for Malick to get one.
David Roark: No one deserves this award more than Terrence Malick. He has given us a masterpiece in The Tree of Life, a grand and gorgeous film that we will still be watching in 50 years. The winner of this award will likely be the last person who deserves it. Isn't it funny how that works?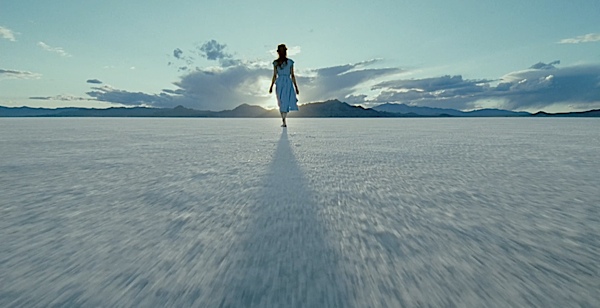 Best Picture
Who's Nominated:
"The Artist" Thomas Langmann, Producer
"The Descendants" Jim Burke, Alexander Payne and Jim Taylor, Producers
"Extremely Loud & Incredibly Close" Scott Rudin, Producer
"The Help" Brunson Green, Chris Columbus and Michael Barnathan, Producers
"Hugo" Graham King and Martin Scorsese, Producers
"Midnight in Paris" Letty Aronson and Stephen Tenenbaum, Producers
"Moneyball" Michael De Luca, Rachael Horovitz and Brad Pitt, Producers
"The Tree of Life" Sarah Green, Bill Pohlad, Dede Gardner, and Grant Hill, Producers
"War Horse" Steven Spielberg and Kathleen Kennedy, Producers
Who Will Win: Langmann for The Artist
Who Should Win: Green/Pohlad/Gardner/Hill for The Tree of Life
Comments:
Michael Dunaway: First of all, while denying Michael Shannon and Jeff Nichols nominations in their categories is baffling, leaving Take Shelter off the Best Picture nominees is downright scandalous, especially given that Academy chose not to fill that 10th spot. Really? It's ridiculous enough to argue that films like War Horse and Extremely Loud are more deserving of a nomination, but Take Shelter wasn't even good enough to fill an empty spot? This decision will look even more ridiculous as the decades pass. As for Best Picture, it will come as no surprise that I'm foursquare behind The Tree of Life. Besides being my pick for Best Picture of the Year, it would be my pick for Best Picture of the Decade, and possibly more. No film since 2001: A Space Odyssey has dared more. And few films ever have been so fully realized or so beautiful. A treasure.
Caitlin Colford: The Tree of Life. Beautiful. Moving. Mesmerizing. I went through a vast array of emotions while watching The Tree of Life beginning with uncertainty and ending with a blend of sadness and hope. Films just aren't made like this one. But they should be.
Annlee Ellingson: The first half of Melancholia is a poignant portrait of depression; the second, exquisitely pessimistic. If The Tree of Life falls on the side of grace, Melancholia takes nature.
Sean Gandert: While here at Paste, our consensus pick for best picture of the year was Tree of Life, that's not to say that there wasn't a lot of division in the polls. Unfortunately, most of our favorite movies weren't nominated, including extraordinary pictures like Take Shelter, Drive, Certified Copy, Meek's Cutoff, and The Interrupters. The Artist looks to make its win be one of those cases in which it's simply the safest choice—one everyone can agree upon not hating, whereas a movie like Tree of Life is simply too divisive for the Academy. Unfortunately, who really should win for you personally is likely not on this list, or if it is, it's almost certain to lose, while The Artist walks away with a victory because it's the choice that everyone can live with, even if it elicits the passion of very few.
David Greenberg: The Artist has Best Picture written all over it and not in a good way. A shallow, sentimental novelty film about movies? I'm surprised that anything else was nominated. At their best, movies, like all art, should move us, touch us, provoke us, make us think and feel and relate in a rich and meaningful way or maybe I'm wrong and, at their best, movies should merely entertain and divert us. Perhaps I was just in a vulnerable place when I saw it but The Descendants shook me to the core.
Jeremy Matthews: The Artist wouldn't have been the best film of 1927 by a long shot, but fortunately it came out in 2011 and has the Oscar locked up. Midnight in Paris and The Tree of Life are both superior films, but The Artist has reminded people of the magic of the moving image by stripping it to its origins. Oversimplified and lazy at times, the film nevertheless features some flat-out magical moments that Oscar voters, along with the general public, won't forget.
Braxton Pope: In one of the weaker years for movies in recent memory, Academy support has finally mobilized around The Artist and it seems almost inevitable that it will take the top prize. It's charming, genial and features a terrific lead performance from Jean Dujardin. The Tree of Life was the most ambitious and the most obtuse, and if you surrender to its languid pace and disinterest in plot and allow yourself the patience to observe its beautifully photographed series of questions, the film will linger with you long after its final scene. Drive was pure cinema. Gosling is the coolest, most interesting movie star going. The shocking violence (Refn asked Gaspar Noe for advice on how to stage the elevator kill), the Cliff Martinez score, and the production design interplayed brilliantly. This is Refn's riff on American directors of the 1970's—Walter Hill, Scorsese, Schrader, Coppola—who looked to European directors' visions of stylized violence. So, a European borrowing Americans' borrowing of Europeans' film grammar.
David Roark: The Artist hinges on the gimmick of being silent and in black and white. It doesn't hinge on visual craft or a smart story. Those things are missing. The gimmick, in fact, blinds viewers from their absence. As great as Hugo is, it's weird to imagine Scorsese winning another Best Pic award for a movie that doesn't even make it into his own career top 10. The New World, one of the most underrated films of all time, may be a masterpiece, but The Tree of Life is Malick's true Magnum Opus. Terrence Malick has given us a grand and gorgeous film that we will still be watching in 50 years. The Academy thankfully changed the "10" rule in the Best Pic category, but they are clearly still pushing for numbers if The Help, Moneyball, The Descendants and Extremely Loud and Incredibly Close can get a nomination.
Join us Oscar night for a live blog of the Awards show.
Others Tagged With