Bully Documentary Loses Rating Appeal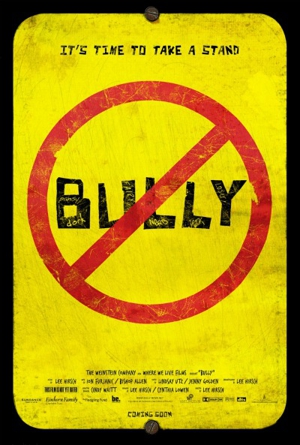 The MPAA has refused to lower the Weinstein Company's Bully documentary from an R rating to PG-13, ensuring the young audience who should see the doc won't get the chance. The film, which is about the widespread epidemic of bullying in school, originally received an R rating due to "some language."
Set to be released in New York City and Los Angeles on March 30, Bully was directed by Emmy and Sundance award-winning director Lee Hirsch. The film documents five students who have been targeted by bullies and their families in various states throughout the country.
Hirsch recently explained why he pursued such an important topic to document, "I made Bully for kids to see — the bullies as well as the bullied. We have to change hearts and minds in order to stop this epidemic, which has scarred countless lives and driven many children to suicide."
It's no wonder why the Weinstein Company wanted to lower the rating so that as many people could see it as possible. The MPAA's decision not to listen to the company's appeal has angered co-chairman Harvey Weinstein.
"We respect the MPAA and their process but feel this time it has just been a bridge too far," he told Entertainment Weekly "I have been through many of these appeals, but this one vote loss is a huge blow to me personally. Alex Libby [a student followed in the film] gave an impassioned plea and eloquently defended the need for kids to be able to see this movie on their own, not with their parents, because that is the only way to truly make a change."
He later went on to say that the company is considering leaving the MPAA in the forseeable future as a protest against the decision.
Watch the trailer to the documentary below.
Got news tips for Paste? Email news@pastemagazine.com.
Others Tagged With