Conor Oberst and the Mystic Valley Band DVD to be Released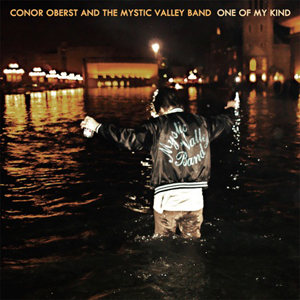 A documentary about Conor Oberst and the Mystic Valley Band titled One of My Kind: The Story of the Mystic Valley Band will get a release on DVD thanks to Team Love, Consequence of Sound points out. The film was released in 2009 for free to stream and download through Merge. But the film won't be exactly the same as the 2009 version. The article states that the documentary will be re-edited for the DVD's physical release.
The documentary was shot by Philip Schaffart, who was a guitar technician for Oberst during his 2008 recording sessions in Mexico. During this time, through the Mystic Valley Band's formation, Schaffart continued to document Oberst and the new, emerging act. Throughout the documentary, the band released their debut album, toured behind it, and then quickly went to work on their sophomore album, Outer South.
The documentary will also come with a collection of Mystic Valley Band b-sides, which will be available on CD and LP. Take a look at the track list below.
One of My Kind Track List:
1. One of My Kind
2. Gentleman's Pact
3. Corina, Corina
4. Synesthete Song
5. Breezy
6. Central City
7. I Got the Reason #1
8. Phil's Song (Learn to Stop Time)
9. Normal
10. Kodachrome
11. White Shoes (Reprise)
Got news tips for Paste? Email news@pastemagazine.com.