Patterson Hood, Mike Mills of R.E.M. Record Walmart Protest Song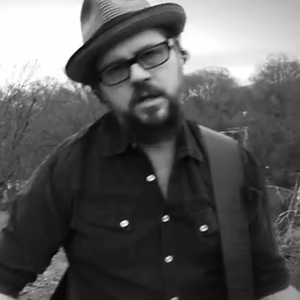 Patterson Hood and the Downtown 13 are set to release "After it's Gone," a single to try to prevent a Walmart from being built in Athens, Ga. Hood, who also fronts Drive-By Truckers, started the Downtown 13, a group made up of Athens musicians, to make a stand against America's biggest retailer. The development that's being protested is a proposed "building of a massive mixed use development in downtown Athens, anchored by a 94,000 square foot Walmart."
The musicians that came together for the tracks include R.E.M.'s Mike Mills, who plays piano on the track, and two members of Widespread Panic, John Bell and Todd Nance. And the DBT frontman is particularly passionate about this development, which is "within a stone's throw of Hood's home."
"This Atlanta developer wants to clog our cultural heart and build a bunker the size of three city blocks next to the vibrant downtown scene," Hood said in a press release. "They hit the easy button: a big box store in our downtown district is clearly misguided and a somewhat ridiculous notion. Downtown Athens is a dynamic network of local businesses — Athens already has a meaningful brand and we are extremely protective of it."
The track was recorded live on stage at the 40 Watt Club in Athens, with vocals, overdubs and mixing done at Chase Park Transduction. It was recorded by Colin Cargyle, Matt DeFilippis and Damon Scott. Post-production work was done by Bennett Moon and David Barbe. Barbe also mixed the song.
The track also includes John Neff on pedal steel, David Barbe on bass, Jay Gonzalez on Wurlitzer piano, Brad Morgan on drums, Claire Campbell on banjo, Lera Lynn on harmonies, Henry Barbe on guitar and Brannen Miles, Carter King and Payton Bradford on backing vocals.
The band also released a video for the project that sees the musicians collaborating around a beautifully shot Athens. You can watch that video below, and check out the project's website here.
Got news tips for Paste? Email news@pastemagazine.com.
Others Tagged With