SXSW 2012 Report: The Babymakers, Pilgrim Song, and Fat Kid Rules the World
All this week, Paste catches you up on the films of SXSW. Today, writer David Roark reports on three narrative films he caught there.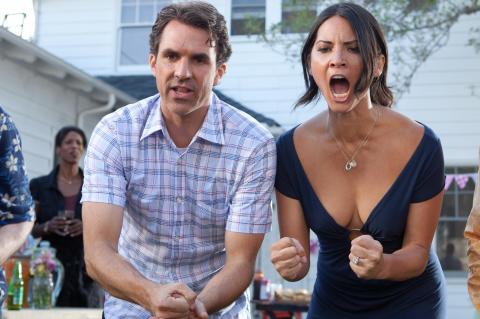 The Babymakers
In a Q&A with director Jay Chandrasekhar (Super Troopers, Beerfest) and actor Kevin Heffernan following the premiere of The Babymakers, the name "Judd Apatow" came up. Someone made a comparison between the works of Apatow and The Babymakers because the comedy supposedly takes on the hearty subject of family. Starring Paul Schneider and Olivia Munn, the story follows Tommy Macklin (Schneider) as he does whatever it takes to impregnate his wife, Audrey (Munn), after realizing he has "confused" sperm, eventually leading him and his idiotic buddies to rob a sperm bank. But while the plot may involve family and parenthood, the Apatow comparison couldn't be more erroneous. Not only do Apatow's films boast an elevated aesthetic in visuals and storytelling, they also transcend the crassness to say something of worth about human experience. Contrarily, The Babymakers merely uses its serious subject of love and family as a MacGuffin for an hour and a half of vulgar, unimaginative humor that cares more about pushing the envelope than generating genuine laughs. Take the countless masturbation scenes or Tommy's numerous sexual fantasies. These sequences take every opportunity to exploit the female body, in turn generalizing men as mere animals, and confirm Chandrasekhar's insistence on going too far. Though a few points in the story create real comedy (thanks in large part to the brilliance of Schneider), all the vulgarity and filth ultimately add up to nothing.

Pilgrim Song
There's a rich paradox at the heart of Pilgrim Song, the second feature film from writer-director Martha Stevens. The protagonist, James, must embark on a selfish journey—or pilgrimage—to discover a way of selflessness. Played with great honesty by Timothy Morton, James, a failed musician and newly unemployed teacher, decides to leave a life of potential commitment—a new job, his devoted girlfriend—to escape on a trail through the Appalachians. The journey, though somewhat predictable, introduces him to a plethora of interesting characters, including a pot-smoking park ranger and, eventually, a kooky father and his young son, who become catalysts for his enlightenment. Stevens and cinematographer Alexander Sablow capture the journey marvelously, connecting the core and tone of the story to the visuals. The slow, grandiose shots of nature both give the film a meditative spirit and highlight James' tininess amid the vast world around him. The final sequence may be troubling for some, but in light of a baptism and a brief proclamation of the gospel, it resonated with this viewer. While it takes losing nearly everything to get there, James rises to walk in newness of life—a life no longer centered on himself.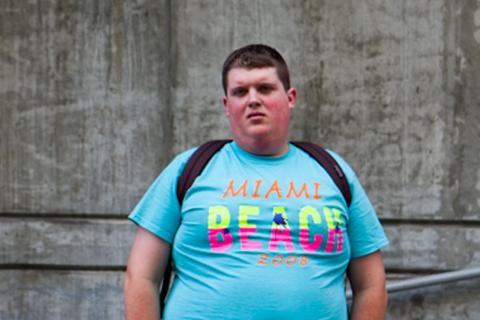 Fat Kid Rules the World
As an actor, until recently it could be difficult to take Matthew Lillard too seriously—not because he can't act (he can), but because of some of his movie choices (think Scooby Doo). As a director, though, Lillard demands that we take him seriously—and we should. Emerging straight from his heart, Fat Kid Rules the World proves to be a warm and sincere directorial debut with a winning punk rock attitude. Jacob Wysocki, who shined brightly in last year's Terri, anchors the film as Troy, a depressed and overweight high school misfit who wants to die. In the opening sequence, he proceeds to step in front of oncoming bus to end his life, only to be saved by Marcus (Matt O'Leary), a drug addicted punker with problems of his own. In the wake of the incident, the two form an unlikely relationship that compels Troy to start playing drums in hopes of forming a new punk rock band and, thus, creates hope and change for the dejected teen—and for his family (Billy Campbell plays his stern father). It's an insightful, heartfelt story that doesn't avoid the harsh realities of human experience and reveals a number of pertinent truths.