The Morning Benders Change Name to Pop ETC.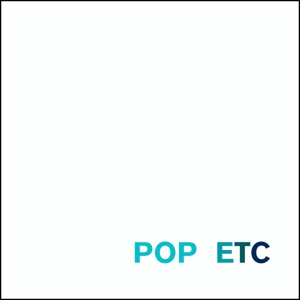 Five years, two full-length albums and seven EPs after trio The Morning Benders formed, the band announced that they're changing their name. In a cryptic message on their Facebook page, the band simply wrote, "This will be the last post from The Morning Benders. Thank you all very much." With nearly 300 extremely confused comments, fans were eventually directed to the band's new name and site for Pop ETC.
The trio's lineup (comprised of Chris Chu, Jonathan Chu and Julian Harmonand) and sound will remain the same, even with the new name change. As Chu explained in a note on the band's old website, "Well, it turns out that the word 'bender' in the UK and many parts of Europe is a slang term for 'homosexual.' We were told our band name was the equivalent of 'The Morning Fags' in America. We had been called The Morning Benders for 5 years, and we were just finding this out now? It was shocking. And quite sad, to say the least. We had spent those years touring night and day, championing our name everywhere we could, only to find out that the name had an alternate meaning—one that made us look hateful, or at best, ignorant."
Chu also noted that the group is nearly finished recording its third full-length LP. He continued, "We are at the tail end of making our third album, and we have been given the opportunity to change our band name. We've decided to seize that opportunity, and here's why—
"1. We simply cannot go on using a name that is demeaning to the gay community. The reason we are making music is to reach and unite as many different kinds of people as possible, and the idea that our name may be hateful towards anyone makes us sick.
"2. In the UK and many parts of Europe the name has simply become too distracting. The MUSIC has always been our number one focus, and we want to present that to people in as pure a way as possible."
Read the full letter at The Morning Benders' old site and check out Pop ETC.'s new home (with a free Pop ETC. mixtape included) here.
Got news tips for Paste? Email news@pastemagazine.com.
Others Tagged With