NBC Negotiating with Remaining Cast of The Office for Expected Return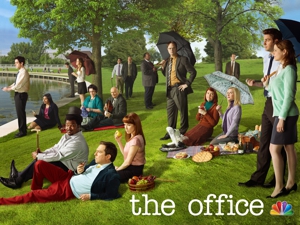 When a show gets to an eighth season, it is expected that it won't be as fresh and exciting as it once was. This season of The Office, the first without star Steve Carell, was no different—it's been a rocky one.
Now that the NBC comedy is winding down on its eighth year that brought in James Spader for a yearlong arc, the series is looking ahead to the possibility of a ninth season. But if there is another year, it will look majorly different that any one that preceded it.
Paul Leiberstein, who plays Toby on the show, already stated he was working on a Dwight Schrute spinoff with star Rainn Wilson and TV Guide revealed that Leiberstein, show runner, producer and co-star, will not return next season.
In addition to finding a new head writer, NBC must also deal with the potential departures of Mindy Kaling, who has a pilot at Fox that is likely to be picked up, as well as John Krasinski, Jenna Fischer and Ed Helms.
All three have been in contract negotiations for the past couple of months, and there have been rumors that if Krasinski and Helms do sign, it will not be back for an entire season. Both are expected to need breaks to shoot upcoming films.
Got news tips for Paste? Email news@pastemagazine.com.
Others Tagged With