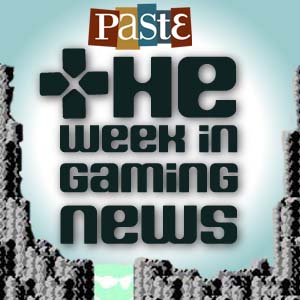 Our round-up of notable news from the world of gaming for the week of March 12, 2012.
• Portal designer Kim Swift talked to Rock Paper Shotgun about her upcoming game, Quantum Condundrum.
• An enhanced edition of Baldur's Gate I and II is in production.
• Check out a new design and technology trailer for Max Payne 3.
• The release date for Diablo III has been announced: May 15, 2012.
• A Walking Dead game is headed to Facebook in April.
• The Kickstarter project for Double Fine Adventure has finally concluded, amassing a total of $3.3 million.
• Fable creator Peter Molyneux has departed from Lionhead and Microsoft Studios. His position is set to be filled by Phil Harrison, a former Sony exec.
• In a new round of funding, Major League Gaming has secured $11.3 million to continue supporting eSports, such as professional StarCraft and League of Legends.
• Check out the prologue for this awesome fan-made Halo film.
• A Kickstarter project to fund Wasteland 2 has already exceeded its goal.
• Fans upset with the conclusion of Mass Effect 3 have started a petition asking BioWare to change the ending. So far more than $50,000 has been raised for the Child's Play charity in support of the notion.
And from Paste's own gaming coverage:
• Check out our reviews of Call of Cthulhu and Alan Wake's American Nightmare.
Got news tips for Paste? Email news@pastemagazine.com.
Others Tagged With