Watch Fiona Apple Perform a New Song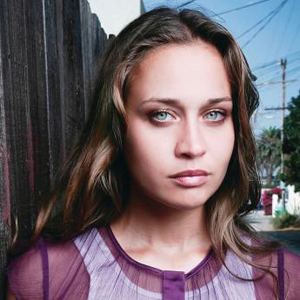 UPDATE: Another video of a new song hit the web today. Watch the new song "Valentine" below.
Last night at South By South West Fiona Apple performed three new songs that are expected to appear on her forthcoming album, the 23-word The Idler Wheel…, which you can read more about here. As of now, one song has surfaced from the performance, which Stereogum refers to as "Anything We Want."
The show took place at Stubb's Barbecue in Austin as a part of NPR's showcase, and Paste saw the show first-hand, which marked the opening date of Apple's first tour in five years.
Apple kicked off the writhing, dramatic set with some better-known cuts, which included inspired, great takes on "Fast as You Can," "On the Bound" and "Paper Bag." But what many fans were waiting for were new tracks from the songwriter, who hasn't released an album since 2005's Extraordinary Machine. And if the live versions of the songs are any indication, Apple fans will be glad to know she's still writing deeply personal lyrics and raspy melodies that are paired with some impressive, sparse arrangements.
Apple spoke little onstage aside from when her microphone picked up her chatter with band members in between songs. And although it marked a big return for the singer, one of Apple's few comments to the crowd was about finding herself lost through a song.
"I started spacing out and realized I was playing a show," Apple said before laughing: "'You're not real!'"
But maybe the most interesting (and for a second, cringe-worthy) moment of Apple's performance was during "Extraordinary Machine," the title track off of her 2005 album. The track on its own is inspiring enough with its roll-with-the-punches attitude in lines like "I can't help it, the road just rolls out behind me/Be kind to me, or treat me mean/I'll make the most of it/I'm an extraordinary machine." But during the performance of the song, an overwhelming swell of feedback overtook the mix. Apple grabbed at her in-ear monitors, snapped her head to stage left and, as if she took a second to reflect on the very words she was singing, turned back to the audience without reacting. Apple just smiled, picked up where the song left off, and the crowd burst into applause.
You can take a listen to one of Apple's new songs below, as captured by Stereogum. Keep checking back on Apple's new album, which is expected in June. Check back for updates if new songs from the show are uploaded.
"Anything We Want"

"Valentine"

Got news tips for Paste? Email news@pastemagazine.com.
Others Tagged With