Bonnie "Prince" Billy Announces EP, Book and Six Reissues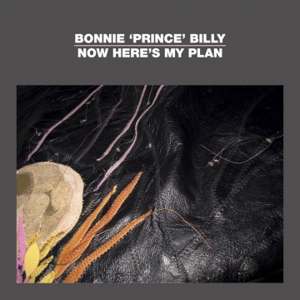 Bonnie "Prince" Billy is gearing up for a whole summer of releases. On July 23 the independent performer (also known as Will Oldham) is set to release the Now Here's My Plan EP through Drag City and Domino. The six-track collection will include new versions of previously released Bonnie "Prince" Billy songs that Steve Albini recorded. Oldham's current recording/touring band—comprised of Ben Boye, Van Campbell, Emmett Kelly, Danny Kiely and Angel Olsen—also appears on EP.
Now Here's My Plan is slated to be released in conjunction with the book Will Oldham on Bonnie "Prince" Billy. The collection of conversations with and edited by avant garde musician and writer Alan Licht is set for a June 4 release in the U.K. through Faber & Faber and sometime this September in the U.S. through W. W. Norton.
Lastly, Domino is set to reissue six of Oldham's previously released albums on July 30 in the U.K. and Europe. These records include two from Oldham's Palace Brothers project—1996's Arise Therefore and 1997 Joya—as well as four credited to Bonnie "Prince" Billy—1999's I See a Darkness, 2001's Ease Down the Road, 2003's Master and Everyone and 2004's Greatest Palace Music. Each of these reissues will be attributed to Bonnie "Prince" Billy.
Check out the track list for the new EP below and stay tuned for more updates on U.S. release dates for the reissues.
Now Here's My Plan EP
1. I Don't Belong To Anyone
2. Beast For Thee
3. No Gold Digger
4. After I Made Love To You
5. I See A Darkness
6. Three Questions
Got news tips for Paste? Email news@pastemagazine.com.
Others Tagged With