John Mulaney: New in Town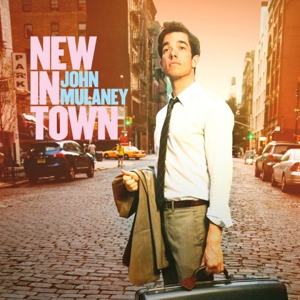 Modeling himself after the comedic stylings of Bob Newhart, Jack Benny and Woody Allen, 29-year-old John Mulaney, Saturday Night Live writer/producer and creator of viral sensation Stefon Zolesky, is a decidedly old soul. And on his second album, New in Town, the young stand up has discovered that his best material is about the grown-up-before-his-time dude he looks at in the mirror every day.
From avoiding teenagers to his ladylike hips, the ways kids made fun of him when he was younger to the drinking problem he's already kicked, Mulaney is an endless fount of material for Mulaney. This is good, of course, as he's only going to see more of himself in the years to come. The question remains, though, if he'll choose to pursue television or stand up primarily going forward. Either way, the audience doesn't stand to lose.
Others Tagged With