Ian Astbury Talks First Album From The Cult in Five Years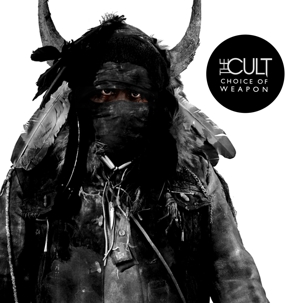 The Cult's Ian Astbury speaks with a lulling calm. This tranquility pervades all topics of conversation ranging from his band's evolution, growth and forthcoming album, Choice of Weapon, to his passionate, yet dystopian views on the future of America and the world.
The British band, which burst out of the post-punk scene in 1984, has gone through numerous formations. Now on their ninth studio album, co-founders Astbury and Billy Duffy have teamed with John Tempesta and Chris Wyse and taken a mature musical and lyrical step. Each of the 10 tracks take listeners on a journey through pain and dysfunction but ultimately end in a place of release and acceptance.
When asked about the themes of Choice of Weapon, Astbury began by referencing one famous member of the Duwamish Native American tribe.
"Chief Seattle talked about the end of living and the beginning of survival and spoke about that in a way that's prophesizing the 20th century and the future of mankind," Astbury said. "We would stop living, really living, and we'd start surviving and being so dependent on an artifice to our spiritual and sexual needs. Became so dependent on a construct that we're getting further and further away from our true nature and our true energies and look where it's got us. We live in a time of heightened neurosis. We live in a time of heightened anxieties. And it's fascinating to see that. Living in cities like Los Angeles, living in New York, living in London, intense metropolises. You experience everyday people unraveling in one way, shape or form."
Astbury continued, explaining that he went through one of those unraveling times. Choice of Weapon, he stated, is about emerging from that head space.
"This record is about going through a dark self-destructive period of my life, where I definitely lost my way. I lost the vision of where I was going and I had no idea where I was anymore," he said. "It's about coming out of that and the redemptive qualities. …That's why some of the song titles are like "Life > Death," "The Night In The City Forever," or "Wilderness Now" or "For The Animals." They're guttural, visceral, primal themes."
Also included within those heavy themes lies an urgency to address a number of social and environmental issues; In conversation, Astbury referenced the benefits of a matriarchal society, the values of family and aging gracefully and his opinions on over-hyping celebrity. And while such ideas may scare off some listeners, Astbury believes that true fans will understand and recognizes that they provide the band a unique platform in the music industry.
"We definitely know that we're outsiders in a way and we'd kind of like to smash our way back into the room," he said.
"I'd like to have a shot because I think we have something to share. I think we're bringing some heat, some knowledge. We're watching people abuse their positions as cultural ambassadors or cultural icons and it's like, enough of that shit. I think it's time to shake it up a little bit."
Astbury concluded, "I think we made a really strong album and I think we made a piece of art that we really believe in."
The Cult's Choice of Weapon is set for a May 22 release on Cooking Vinyl.
Got news tips for Paste? Email news@pastemagazine.com.
Others Tagged With