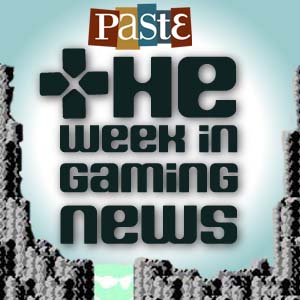 Our round-up of notable news from the world of gaming for the week of April 2, 2012.
• Mass Effect 3's first batch of multiplayer DLC, the Resurgence Pack is set to launch for free on April 10.
• The Child's Play Charity has announced that it is expanding to assist victims of domestic abuse.
• The Indie Royale April Fool's Bundle has launched, containing some awesome titles such as Defense Grid: The Awakening and Hack, Slash, Loot.
• Deus Ex: Human Revolution is coming to Mac on April 26.
• VG24/7 took an extended look at Borderlands 2 showing off a wealth of in-game footage.
• Harmonix has announced a new arcade-style Rock Band game, titled Rock Band Blitz, coming to PSN and XBLA this summer.
• Reports indicate that indie game developers earned much more in 2011 than in previous years.
• Blizzard has announced the StarCraft II World Championship Series.
• In response to a general outcry about the ending of Mass Effect 3, BioWare has announced a free DLC pack offering additional scenes and closure to the series.
And from Paste's own gaming coverage:
• Super Meat Boy is in development for iOS.
• Check out our reviews of Resident Evil: Operation Raccoon City and Way.
Got news tips for Paste? Email news@pastemagazine.com.
Others Tagged With