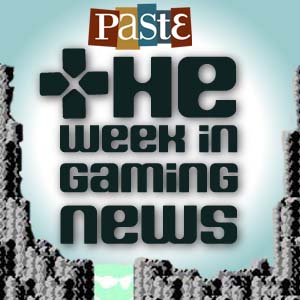 Our round-up of notable news from the world of gaming for the week of April 16, 2012.
• Valve CEO Gabe Newell says that DOTA 2 will be free-to-play, with a twist.
• Marvel vs. Capcom 2 is headed to iOS.
• Diablo III is having an open beta this weekend, allowing anyone to check out the game for free.
• Eidos Montreal, the studio behind Deus Ex: Human Revolution plans to take a similar approach reviving the Thief series with Thi4f.
• Felicia Day is set to host the 2012 IndieCade Red Carpet Awards Ceremony.
• You can now tour the Louvre with a 3DS.
• Indie Royale has released a six-game spring bundle.
• More than $10 million has been given to game developers via Kickstarter since March this year.
• A new Pikmin game is coming to the Wii-U.
• A new God of War game, entitled God of War: Ascension, has been officially announced.
• Major League Gaming has partnered with CBS Interactive to produce eSports content.
• Halo 4's release date has been announced: November 6.
• Nintendo is planning to announce a new Super Mario Bros. title at E3 this year.
And from Paste's own gaming coverage:
• Check out our reviews of Analogue: A Hate Story and The Witcher 2: Assassins of Kings Enhanced Edition.
Got news tips for Paste? Email news@pastemagazine.com.
Others Tagged With