Dana Buoy: Summer Bodies
[Lefse Records]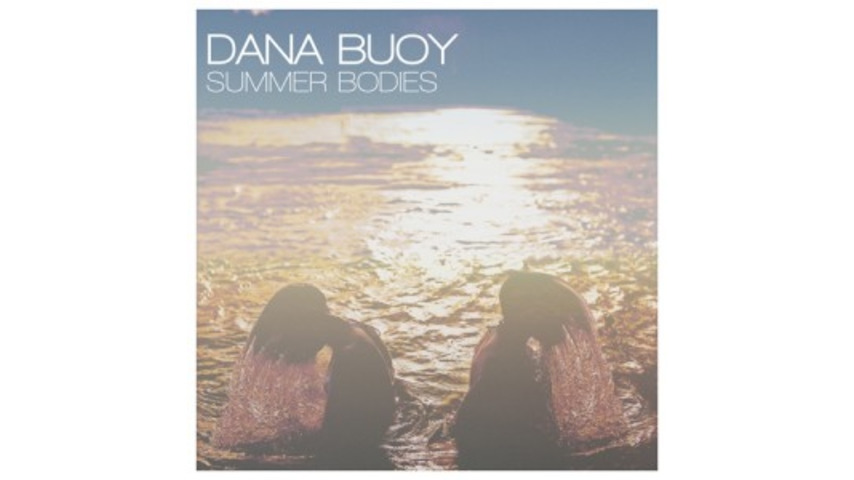 Akron/Family percussionist Dana Janssen did that by-now routine thing where he took a break from his freak-folk-experimental-rock band to go into the Thailand jungles with a sampler and come home and sit through a hurricane and produce a love album under the name Dana Buoy (conceivably but not actually because he floated around in a lot of rain during this time). The resulting album Summer Bodies warrants more scrutiny than its routine origins suggest.
Despite the attention given to the album's tropical origins and influences, the disc largely is (and largely is its best as) a synth-pop record. One of the highlights, "Call to Be" rides on a beat that could be an updated Postal Service cut, but expands its brightness through a wonderful release in the final third of the song, befitting the idea that "This is just a call to be true to you." The fairly glorious moment of fidelity rises from an underwater plunge and uses that blue beauty as an organizing principle.
Akron/Family followers won't get lost, though. The sorts of melodies and harmonies that characterize that band aren't disregarded for Summer Bodies. "Anatomy of Now" opens with a cappella vocals that fit well with Janssen's group work. The percussive stomp that directs the song gives it his own stamp, reminding us that those vocal structures only make up a part of Dana Buoy's individual aesthetic. As the album progresses, it becomes easier to stop thinking of this as a side project.
Janssen's experimental side, or at least his long-running eclecticism, holds up throughout the disc. "Delicate Suitor" hints at chamber pop, but everything is too clipped for that feel to become fully realized. The cut follows "Untitled 1," an airy saxophone-based interlude likely targeted at bearded insomniacs. The minute-long piece would feel unnecessary on most albums, but on this one it fits the flow of the disc.
The overall accumulation of the album's atmosphere might be its greatest success. The album's explicitly a meditation on summer love, and it's a continually but not redundantly luminous take on the subject. The second half of the disc does slow somewhat, but closer "We on the Sea" brings us back to our aquatic beginning with an effective grace. Janssen leaves us with an easy partnership drifting, but not adrift, an image that well serves Summer Bodies.
Others Tagged With