Exclusive: Watch a Clip from Ashley's Ashes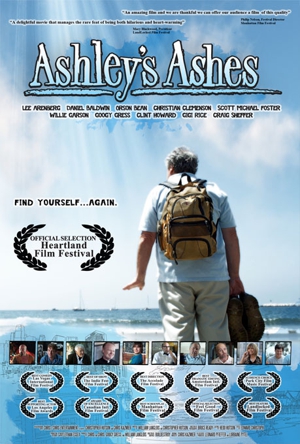 After an successful festival tour, Ashley's Ashes will be heading to VOD on May 23rd. The film is a dramedy surrounding the journey of a man who works to uncover the mysterious origins of an urn of ashes that was left to him anonymously in a will. It stars Lee Arenberg, Daniel Baldwin, Orson Bean, Christian Clemenson, Scott Michael Foster, Willie Garson, Googy Gress, Clint Howard, Gigi Rice, and Craig Sheffe.
When Bob receives a letter from the county clerk's office telling him that he has inherited property, he discovers it's an urn of someone he doesn't know. As Bob's life begins to unravel, he decides to set off on a journey to discover who is in the urn. Suddenly, Bob is drawn away from his unsatisfying suburban life with his girlfriend Sandy, who does nothing but use him, and experience the heart of an urban world that he never know existed. Along the way he meets several people who begin to open his eyes to a place that actually seems to offer its inhabitants a chance for happiness.
See an exclusive clip from Ashley's Ashes below: