Heavy Blanket: Heavy Blanket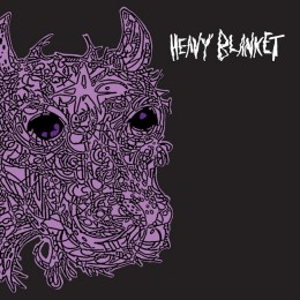 J Mascis' new side project Heavy Blanket is packaged with a backstory, one that began in the summer of 1984 involving a hero who chose to shed the elitism surrounding his upbringing. Together with his high school friends (Johnny Pancake, Pete Cougar) they smoked dope out of tubas, nearly drowned while swimming in an old quarry in southern Vermont where the incapacitation of Johnny led to counterfeiting bills and a never-recorded record, the band disbanding without finishing the "album of epic jams."
Skip to 2011 and settle in the mountains of Stowe where Mascis runs into that old friend and convinces him to come out of hibernation and uncover the efforts that comprise this year's Heavy Blanket.
The six instrumental tracks of distortion, reverb, exploding bass lines and unhinged guitar solos line the walls of Mascis' frantic new (and simultaneously extremely old) composition.
Take away the backbone that the backstory provides for the record, and you have one manic album, a record that sounds indeed like a high school garage band imposing aggression on their paint-splattered instruments, without regard to arrangement or melody. And perhaps, that's the effort of the tracks strung together in 1984, when psych-throwbacks were endlessly hip and stoner rock wasn't exhausting the air waves.
"Dr. Marten's Blues" sets the tone for the album—the "it might get loud" theme is put in place, and loud it gets.
And while the origins of Heavy Blanket could be authentic or just a flowery story, the blistering strings of the record are present in bulk. It's impressive, and for what it's worth, Mascis fans will dig the new effort. Those who get off on manic storytelling might enjoy it just the same.
Others Tagged With