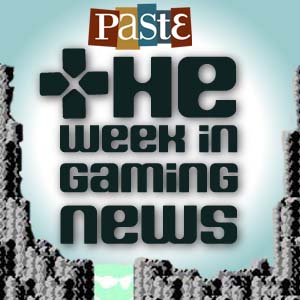 Our round-up of notable news from the world of gaming for the week of May 21, 2012.
• Sony has filed a patent for a service that will interrupt gameplay with advertisements.
• Indie Game: The Movie will be available digitally on June 12.
• Video Games Live will perform during E3 this year.
• The upcoming patch 1.6 will bring mounted combat to The Elder Scrolls V: Skyrim.
• Diablo III has been confirmed as the fastest-selling PC game ever.
• Uncharted 1 and 2 are coming to the PSN on June 26.
• A new developer diary discusses the connections between Dust 514 and EVE Online.
• Gamestop may be soon selling AT&T mobile phone service.
And from Paste's own gaming coverage:
• Several of Mass Effect 3's voice actors have returned to the studio to record additional scenes for the game's extended ending DLC.
• A Game of Thrones game is headed to Facebook via developer Disruptor Beam.
• Chronicle director Josh Trank has signed on to a film adaptation of Shadow of the Colossus.
• Watch the first trailer for Double Fine's new game The Cave.
• And finally, check out our reviews of Syndicate and Max Payne 3.
Got news tips for Paste? Email news@pastemagazine.com.
Others Tagged With