Check Out Among the Sleep's Toddler Protagonist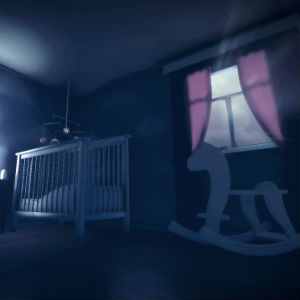 First-person horror games share common elements: guns, shadowy corridors, hardened protagonists and lots of bloodshed. Krillbite Studio, an indie game developer, is looking to break the mold with their upcoming title, Among the Sleep.
The Norwegian developers released a teaser trailer on May 28 and within 24 hours garnered attention from Kotaku, Eurogamer and other game-centric media outlets. What separates Among the Sleep from previous horror titles is its main character—he's a toddler. This knee-high adventurer explores dark hallways and witnesses unexplainable phenomena during his nightly expeditions. The developers discuss the strange juxtaposition on their website: "Being played in first person, the game lets its players immerse themselves in a child's limitless imagination."
The game is scheduled for a 2013 release for Mac and PC. With gamers abuzz about the concept, the developers want to set a few things straight: "You will not be crawling 100 percent of the time" and "it's not a first-person shooter," so those who wanted to see a gun-wielding 2-year-old take on imaginary monsters will unfortunately be disappointed.
Watch the teaser trailer below.
Got news tips for Paste? Email news@pastemagazine.com.
Others Tagged With