Beachwood Sparks: The Tarnished Gold
[Sub Pop]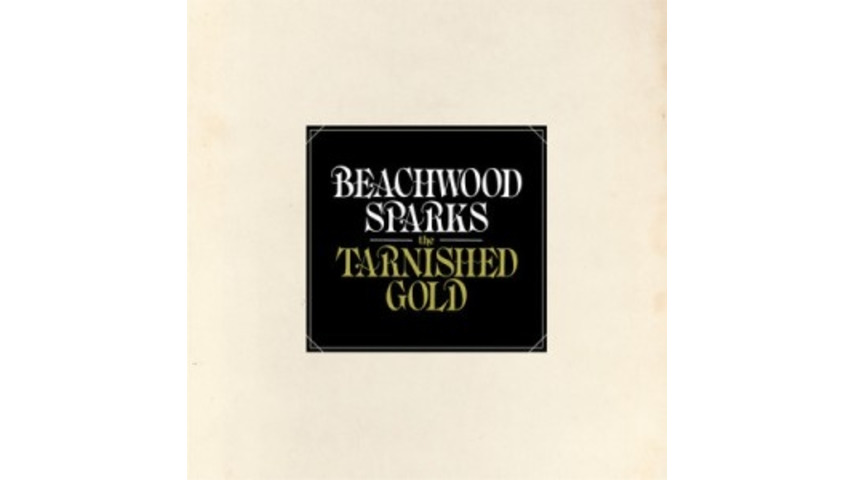 The four soft-rocking Californians of Sub Pop's Beachwood Sparks have been credited with launching, if not quite creating, the early-aughts rise of easy-to-listen-to, easier-to-nap-to, alt-country West Coast crooner rock—the very same variety that artists like Fleet Foxes and Bon Iver proceeded to popularize and then polarize. And since the release of 2002's Make the Cowboy Roots Cry EP, they've mostly left it alone. But they haven't left it behind: A decade later, The Tarnished Gold presents a comforting, if occasionally too comfortable, return to form.
Ever-present are the looping choruses, lazy melodies and gentle, diluted vocals of Beachwood Sparks' early work, funneled through lush, always lovely acoustica and wandering rhythm. It's a dreamy tribute to time, if not a one particular moment in it: The Tarnished Gold moves through space like a guided nature walk—never a hike—drawing upon breathy, summer sounds and endless harmony to craft the perfect soundtrack for its creators' home state. It's as though they tracked down the sandy scene of Beach Boys lore and then woke up on it, sun-kissed but not sunburned, a few hours later.
Each song sets the scene for a different seasonal possibility. In "Talk About Lonesome," the band narrates a hazy moment of solo sorrow, drawing upon harmonica and a generous amount of storytelling skill to guarantee that it sounds both sad and summery. "Don't feel like talking to myself," the guys croon across sparse acoustic guitar. "Empty bottles sitting on the shelf / rain beating down on the roof like a lonely drum." In the background, crickets and various other creatures of nature buzz for added percussion.
The outdoors feature heavily throughout, which is appropriate for an album and band so heavily devoted to the surf-and-turf life of the '60s and '70s. On "Leave That Light On," percussion falls in waves of cymbals like water, and both setting and season slip into the personal introspection of the meandering ballad (and album standout) "Earl Jean." "Tell me when and I'll be there," the guys promise. "Where am I, Earl Jean? You wear a flower in your hair." Album opener "Forget the Song" pushes the boundaries of alt-country with a distorted, wistful soundscape, while the off-kilter "No Queremos Oro" provides a variation on what appears to be mariachi music—and a slight shift in the album's tempo. These songs are made of stronger stuff than their arrangements let on: Behind each calm, listless chorus and fragile lyric is a core of practiced pacing.
The stories are brilliantly disconnected but often uninspired, evoking the stunning introspection inspired by sun and sand without ever quite accepting its challenge. Beachwood Sparks has cornered a career on the slow, sweet sound of life and living and light, but it had done so 10 years ago, and its latest album indicates no growth past that point. Still, it's lovely to bask in.
Others Tagged With