Deer Tick Curates DudeSmash Festival for This Weekend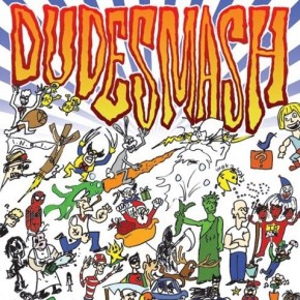 Joe Fletcher and the Wrong Reasons, Knife Party and Diamond Doves are among the dudes who will be smashing on stage at the Deer Tick-curated DudeSmash festival this weekend at the Met Courtyard in Providence, R.I.
Traffic moving at the speed of a glacier inspired the bro-riffic name, the band tells Jambands.com: "Stuck in bumper-to-bumper, we made a joke that this must be the traffic for the new Bro-Metal festival, 'DudeSmash.' The five of us vowed that if we were ever to curate a festival, no matter the nature of the event, we would name it after that joke."
The dudes of Deer Tick are nothing if not men of their word. Check out the DudeSmash lineup below and buy tickets for the bargain price of $22.50 here.
Deer Tick
Joe Fletcher and the Wrong Reasons
Alec K Redfearn and the Eyesores
Doomsday Student
Turbo Fruits
Diamond Doves
Knife Party
Liz Isenberg
Boo City
Atlantic Thrills
Ravi Shavi
Still Suit
The Quahogs
Got news tips for Paste? Email news@pastemagazine.com.