E3 2012: Sony Casts A Wide Net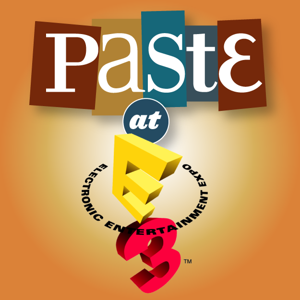 We expected Skrillex. Last year Sony's press conference ended with a surprise performance by Jane's Addiction. If Sony tried to follow that up this year Skrillex would have been the obvious choice. Dubstep is a constant at E3 2012, blasting out of every booth and on top of every game trailer. (Dubstep and Gotye. I heard four different versions of "Somebody That I Used to Know" on Monday and Tuesday.) There was no Skrillex after Sony's press conference, though, just a somewhat abrupt end and an exit to a city buzzing from an NHL playoff victory.
Sony briefly mentioned their efforts to extend the PlayStation brand into mobile devices, but focused less on multimedia tomfoolery than Microsoft, spotlighting a number of upcoming games for the PlayStation 3. Oddly they barely mentioned the Vita, their just-launched handheld that's struggling at the marketplace, only showing a brief preview of an Assassin's Creed game that's out for the system later this year and quickly mentioning the eventual existence of a handheld Call of Duty game. It seemed like they were also going to quickly gloss over the Move motion controller before embarking on an interminable demo for the Wonderbook, an interactive AR storybook that looked charming but also unreliable after technical mishaps during the demo.
The Wonderbook is the type of product that looks great in carefully constructed trailers blasted on a screen the size of a small apartment building. You (or, more likely, your child) open the "book" and point the PlayStation's camera at it. On the TV screen you see stories come to life. The trailer featured an adorable pop-up book art-style and mentioned at least one promising upcoming title, a noir detective story for kids starring animals in trenchcoats and fedoras. The coup de grace was probably supposed to be Book of Spells, a training manual for new Hogwarts students created with the (unspecified) involvement of J. K. Rowling. The book combines graphics and text to run you through magic-based minigames while you use the Move as a wand to cast spells. The demo for this went on forever, though, and at one point fell apart when the camera repeatedly failed to read a demoer's movements. Another reason to be skeptical about Wonderbook: the AR pet sim Eyepet also looked like an interesting use of the Move's camera when it was announced at E3 a few years ago, but between the limited resolution of the camera and the inherent awkwardness of trying to physically interact with something that seems to be in your room but is only visible on a TV screen Eyepet was an annoying, ugly hassle. Wonderbook could work out far better or it could be just as disappointing.
Sony's press conference wasn't quite as trigger-happy as Microsoft's. It wasn't just a series of animated war scenes cut up with long-winded speeches about Nike Fuel and using your cellphone as a remote control. There also wasn't that much that left me excited for the next several months of gaming. Assassin's Creed III, set during the American Revolution, looks fantastic, but that's a third-party game that was displayed in more detail at Ubisoft's press conference. Sony announced more information about PlayStation All-Stars Battle Royale, which is their version of a Smash Bros. style mascot brawler. But how many iconic PlayStation characters are there, anyway? Maybe that's why Bioshock's Big Daddy is in Battle Royale, even though approximately nobody in the world would ever immediately associate that character with the PlayStation.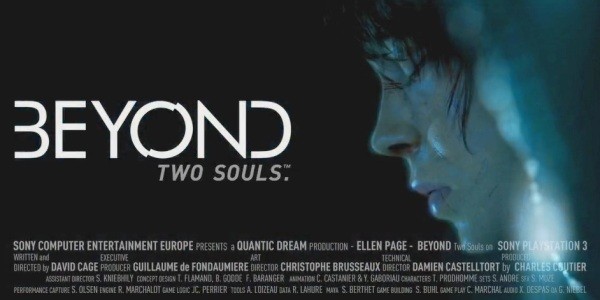 Sony's presentation was book-ended by the two most interesting games of the briefing, both of which star young female characters that are either officially or unofficially based on Ellen Page. I was a harsh critic of Heavy Rain, David Cage and Quantic Dream's attempt to turn a late-night pay-cable B-movie into a videogame, but I've always appreciated the guy's ambition. His latest game, Beyond: Two Souls, which stars Ellen Page in a motion-capture performance, promises more action than Heavy Rain. There's also a supernatural element that might turn off people who liked Heavy Rain's marginally less fantastical story. Hopefully Page's character isn't subjected to the sexual terror that regularly plagued Heavy Rain's female protagonist.
The other highlight was The Last of Us, an end-of-the-world survival game from the makers of the Uncharted series. The demo began with the two main characters, a rugged middle-aged man and his tween female companion who looks like a young Ellen Page, looking for a safe spot in post-civilization Pittsburgh. They eventually come upon a group of armed scavengers and engage in a tense firefight. Such resources as ammo and medical supplies appear very limited, as the main character quickly shot through his bullets and had to turn to fisticuffs and a well-swung metal pipe. A few well-timed interjections by the girl proved that she's not just going to be a damsel in distress or a plot point with a voice. It was slightly deflating to see the number of enemies that appeared, as the characters fought and shot their way through a dozen or so bad guys. The Last of Us will be a more interesting game if the struggle to survive against the elements is its central focus instead of just shooting hundreds of guys in a supposedly empty city over the course of ten hours.
Sony also briefly reaffirmed their commitment to the smaller, weirder, more artistic games that often spring up on the PlayStation Network. The sales success of Journey was touted and upcoming titles Dyad, Papo & Yu, and Unfinished Swan were mentioned. It was a brief blip in what was otherwise a celebration of excess, but it's the most attention indie-ish games got at any of the major press conferences this year.
Like this E3 in general, Sony feels like they're just killing time until the next console generation is officially announced. Beyond and The Last of Us are both intriguing, but neither appear to be either a technological or conceptual breakthrough. At least Sony doesn't seem to be as disinterested in games as Microsoft or as beholden to nostalgia as Nintendo, whose press event I'll be writing about shortly.
Others Tagged With