Kelly Hogan: I Like to Keep Myself in Pain
[Anti-Records]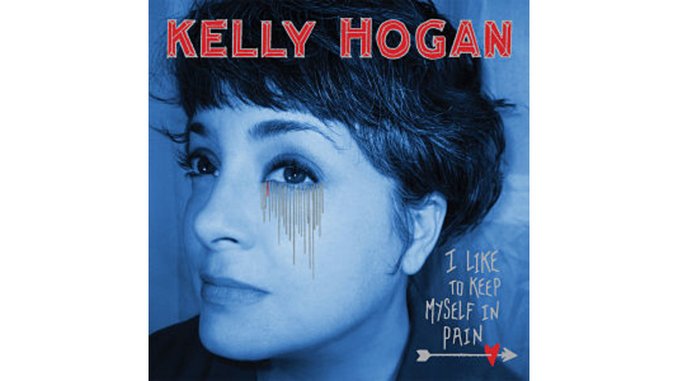 With Hogan, "Pain" worth the wait
When Kelly Hogan's last solo record was released, Ground Zero was still smoldering in Manhattan. More than a decade has slipped by since then, but in the meantime Hogan hasn't suffered from lack of work. Moving from Atlanta to Chicago in the late '90s after formative stints with underground bands The Jody Grind and The Rock*A*Teens, she's kept busy playing solo singer/songwriter gigs, fronting jazz bands and singing live and on records with Will Oldham, Jon Langford, Neko Case and many more. For a while there, it seemed legendary producer Steve Albini had installed a Kelly Hogan bat phone at his studio, Electrical Audio.
The main reason Hogan gives for waiting so long between albums is economics—as a "peanut-sized artist," she says, she simply couldn't afford to make her own records and tour behind them. But all that changed this year when Anti- Records agreed to bankroll her latest, I Like to Keep Myself in Pain. Not only did Anti- offer Hogan the opportunity to record at L.A.'s famed East-West Studio (in the same room where The Beach Boys' Pet Sounds and Frank Sinatra's "It Was a Very Good Year" were recorded), they also helped her put together a dream team of backing musicians, including soul pioneers Booker T and James Gadson, Gabe Roth of the Dap-Kings and Hogan's close friend and collaborator Scott Ligon of NRBQ.
Add to the that the first-rate material they were working with—songs written specifically for Hogan by friends and contemporaries such as Vic Chesnutt, Andrew Bird, Stephen Merritt, M. Ward and Robyn Hitchcock—and you've got the perfect vehicle for this skilled interpreter and her deeply expressive voice. As always, musical omnivore Hogan dips her paintbrush in a variety of stylistic colors, whether carefully exploring subtle shades of a particular hue, or swirling them all together in an earthy, Hammond B3-swathed blend of country, soul, torch songs and classic pop. I Like to Keep Myself in Pain is a passionate, yet refined record, the culmination of all the years Hogan has spent quietly honing her craft, snug in the shadows of her more well-known peers. There's a reason these respected artists have always called on Hogan—listen to this album and you'll understand why.
Others Tagged With