Nintendo Considering Majora's Mask, Link to the Past Remakes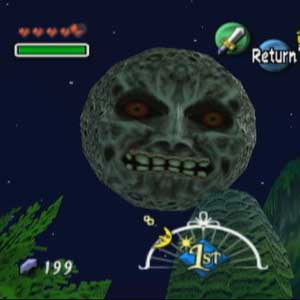 The Nintendo 3DS has breathed new life into several favorite franchises, including Starfox and The Legend of Zelda. Most recently, Ocarina of Time 3D revived one the series' best titles. But Ocarina might not be the last 3D remake to hit shelves, according to IGN. Nintendo frontman Shigeru Miyamoto talked about the possibility of remaking yet another fan favorite.
"We haven't quite decided yet, whether we're going to do A Link to the Past, because there's also the possibility of doing a remake of Majora's Mask," Miyamoto told IGN. "This is something we've certainly been talking about and doing a little bit of experimenting with, to figure out which way we're going to go."
Of course there's no guarantee a remake of either game will happen; it's also possible that Nintendo will instead explore an entirely new option. Still, a 3D Majora's Mask moon is pretty appealing—and terrifying.
Got news tips for Paste? Email news@pastemagazine.com.
Others Tagged With